Families of prisoners: Our demand for justice is for all humanity
The Justice Vigil carried out by prisoners' relatives in the province of Amed (Diyarbakır) has marked its 74th day.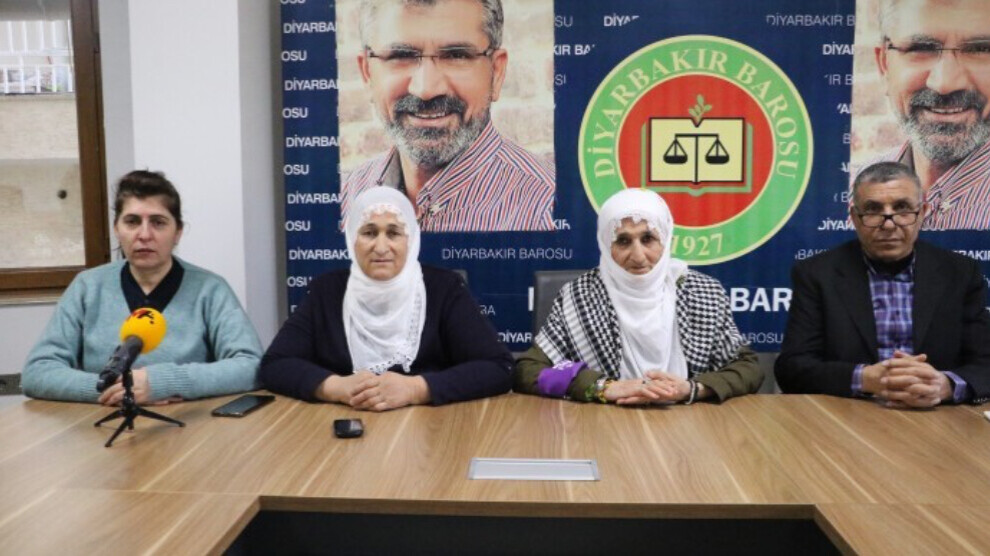 Families have been carrying out a justice vigil for 74 days at the Amed Bar Association for the release of sick prisoners and other prisoners who are not released despite having completed their jail time.
"We want to keep the situation of our children on the agenda all the time. I'm sorry to say this, but our children are currently on the verge of death. Raise a voice against the violations of rights in Turkey's prisons. We can't take it anymore," İnci Güler, one of the prisoners' relatives, said.
"Give us support. I expect the public's support for our children," Güler said, drawing attention to the worsening situation in prisons.
Hakkı Boltan, the father of sick prisoner Civan Boltan, underlined that their demands pertain to human values.
"We want all sick prisoners released. There are very seriously ill prisoners, they cannot maintain their lives on their own. They should be released immediately," Boltan said.
Boltan stressed that the prisoners who have been behind bars for 30 years are not released even though they have completed their jail time. "Our vigil will continue until our demand for justice is met. All the relatives of the prisoners should join our vigil," he said.
"We are calling out to all political and non-governmental organizations: Give us support. Our demand for justice is not only for our children, but for all humanity. Justice is the biggest problem in today's Turkey," Boltan added.