Forced disappearances protested in Berlin
Activists protested forced disappearances in Berlin as part of the 17-31 May International Week of Struggle against Forced Disappearances.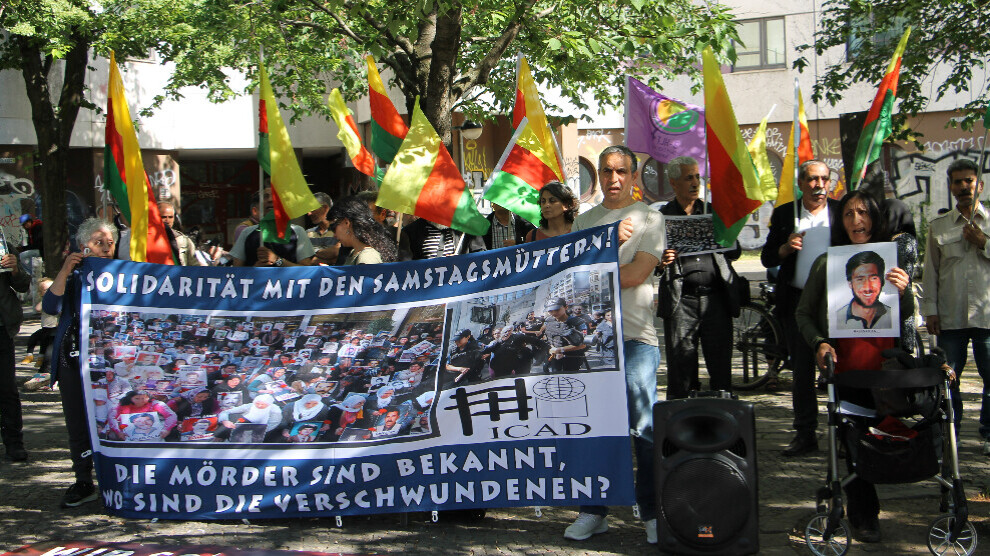 People from Kurdistan and Turkey came together in Kottbusser Tor, Berlin and asked the whereabouts of those disappeared under police custody.
The Dest Dan Women's Assembly, the Nav Berlin (Free Kurdistan Assembly), the SKB (Socialist Women's Union), the ZORA and representatives of several other institutions participated in the action organized by the International Committee Against Enforced Disappearances (ICAD).
The activists said: "States are covering up this crime against humanity and protecting perpetrators with impunity."
The activists emphasized the importance of continuing the worldwide struggle to reveal the fate of those who disappeared under custody and to prosecute those responsible.