Former prisoner talks about torture in Urfa T-Type jail
Mehmet Binici, who was released from the T-Type Closed Prison in Urfa, talked about the torture in the prison and called on people outside to be the voice of the prisoners.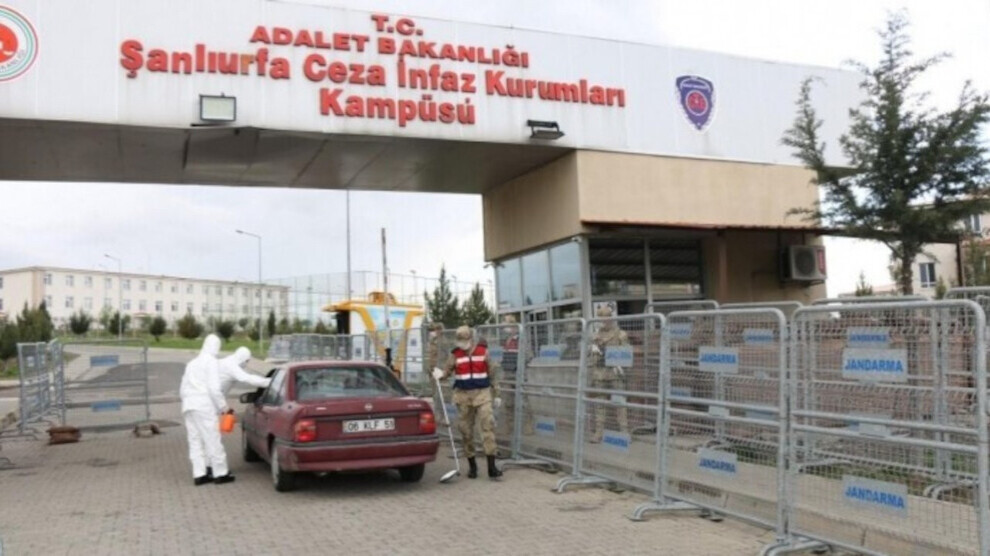 Mehmet Binici, who was detained in Urfa on 2 December 2016 and sent to prison on charges of "being a member of a terrorist organization" was released on 27 January. He spoke to Mesopotamia Agency (MA) about the rights violations that are taking place in the T Type Closed Prison No. 2 in Urfa.
Binici said that a new concept was put into use in Urfa Prison as of 7 October 2021, and compared this concept to what happened in Diyarbakır Prison on 12 September 1980. Stating that there is an attempt to put the pressure on the outside into effect in prisons, Binici said, "Prisons are sacred places. There was a new direction on 7 October to break the will there. 60-70 guards entered our wards. They attacked us without asking questions or saying anything. Physical and psychological attacks took place. He said.
Binici said: "These attacks were carried out by delaying release. They were coming to search the cells twice a day. They insulted us. They did not tolerate anything. They deported our friends. When we reacted to the deportation, we were given disciplinary punishments. Each of us was sentenced to tens of days in solitary confinement. 5 of our friends in the ward were given solitary sentences. Others were given sentences in the range of 10-20 days."
Punished for singing Kurdish songs
Binici said that they were subjected to pressure by the administration because they danced halay and sang in Kurdish.
He added that on the days of visits, from 09.00 in the morning to 14.00 in the afternoon, searches were made deliberately in the cells and the families were kept waiting outside for hours. Stating that detainees who wanted to write and draw books were given 10-day cell sentences, Binici added: "They wanted to give us the message that we were under control 24 hours a day. We didn't accept it and we resisted every day."
Binici said: "The guards were collecting and taking away the radios they sold to us in the canteen during the ward raids. And they sentenced us to 10 days in solitary confinement as a result of the investigation opened against us after the radio was seized."
Binici said: "We were in the same prison with my nephew. We were supposed to meet 4 times a month, but they would not allow us to meet. They said I had no right to meet him. They were violating their own laws. The letters we wrote about these rights violations did not reach their destination. They confiscated the letters we wrote to the Committee for the Prevention of Torture (CPT) and the Human Rights Association (IHD) without any justification. Our social activities were being abolished."
Binici said that examinations of the prisoners who went to the hospital during the epidemic were carried out with the prisoners handcuffed, and that for this reason, the detainees refused to go to hospital. Stating that most of his ill friends refused treatment in order not to stay alone in quarantine during the pandemic process, Binici added that the condition of ill prisoners got worse. Binici said that the heater was no put on despite the heavy snow and cold.
People outside must be the voice of prisoners
Stating that ill prisoners Bazo Yılmaz, and Bayram Demirhan, who lost one of his eyes and is in danger of losing the other, should be treated, Binici called on people outside to be the voice of the prisoners.