Freedom for Öcalan Vigil took over by Drancy activists
The Vigil demanding Freedom for Kurdish People's Leader Abdullah Öcalan has reached week 325 and has been took over by Kurds from Drancy, France.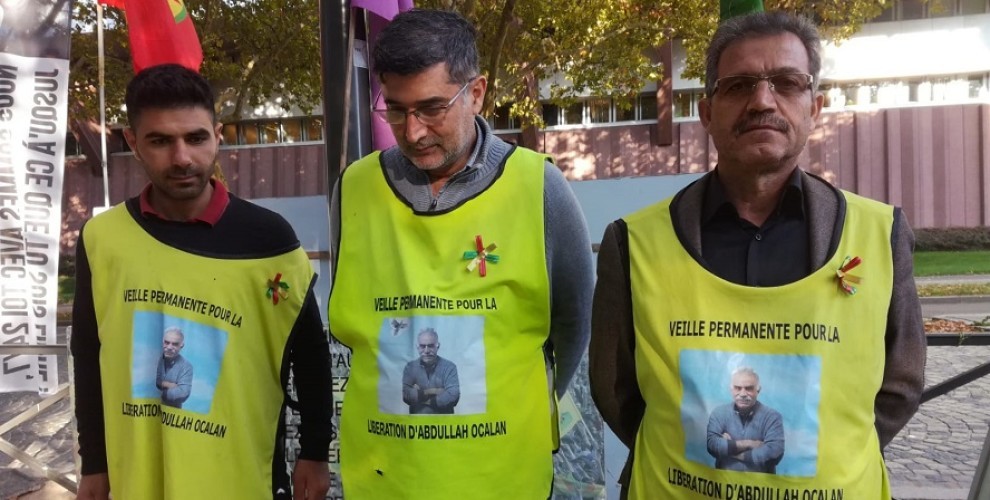 Every week a new group takes over the Vigil demanding freedom for Abdullah Öcalan held in front of the Council of Europe in Strasbourg, France, since 25 June 2012.
This week, the Vigil will be carried out by Kurds from Drancy, Fazıl Toplayıcı, Öğür Çekiç and Mustafa Güneş, who replaced young people from Paris.
Drancy group members reminded that Mehmet Öcalan, brother of the Kurdish People's Leader was last allowed to visit him two years ago, and added that the isolation regime imposed on the Kurdish People's Leader is the manifestation of fascist practices unheard of.
"They may hold our leader - said the activists - but his mind, ideas and proposals are free and will never be held captive"
The activists asked the Council of Europe and its international organizations, especially the Committee for the Prevention of Torture (CPT) to not remain silent.