Green Left Party pays tribute to Jîna Amini on the first anniversary of her murder
The Green Left Party paid tribute to Jîna Amini on the first anniversary of her murder.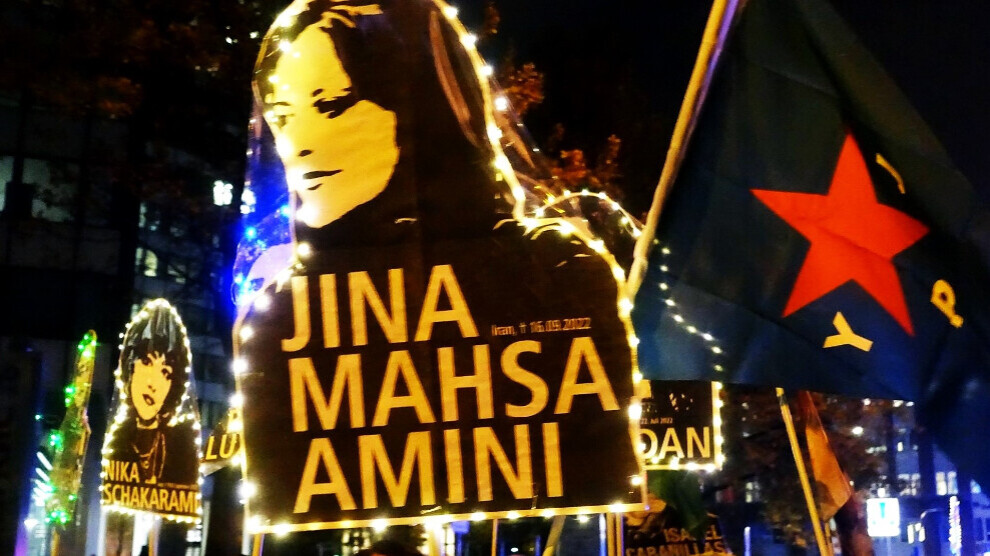 The Green Left Party released a statement to pay tribute to Jîna (Mahsa) Amini, on the first anniversary of her killings at the hands of the so-called Iranian "Morality Police". She had been detained, on 13 September, for "not wearing her headscarf properly."
The Green Left Party said in its statement: "After the massacre, the streets of Iran were turned into areas of resistance led by women with the slogan Jin Jiyan Azadî. Women all over the world supported the rebellion and carried out their own specific protests with the same slogan. They took to the streets and squares and reiterated their call for resistance and struggle against the misogynistic attacks of male-dominated governments. According to the reports made public during the Jîna Mahsa Amînî protests, 537 people lost their lives in Iran and 7 people were executed by the fascist mullah regime for participating in these protests."
The statement continued: "The sexist, nationalist and misogynistic policies of male-dominated governments have spread all over the world. The mentality that murdered Jîna is not different from the mentality that released Musa Orhan, the murderer of Ipek Er. Women are murdered in the middle of the street every day in the country, because of the same mentality that had the country withdrawing from the Istanbul Convention, and attacks women's rights and achievements."
The statement added: "The rebellion of women who organized resistance and struggled against all these attacks and shouted Jin Jiyan Azadi in the streets has been the nightmare of all male-dominated regimes, especially the Iranian one. Today is the day to expand this rebellion and escalate the struggle against male-dominated governments that have no legitimacy in the eyes of women.
Women did not leave the areas of resistance. Women will not allow male-dominated governments to make decisions on their behalf, to dictate how they have to dress clothing. They won't allow any interference in their freedom and future. The resistance that started under the leadership of women in Iran and has become universal is an indication of this. We salute the women's rebellion that rose from Iran and spread all over the world."