HDP calls for international action as more prisoners lose their lives in Turkey
HDP calls on the international community, the CPT, other relevant organs of the Council of Europe and other human rights organizations, to take action against torture and inhumane conditions in Turkish prisons before even more people lose their lives.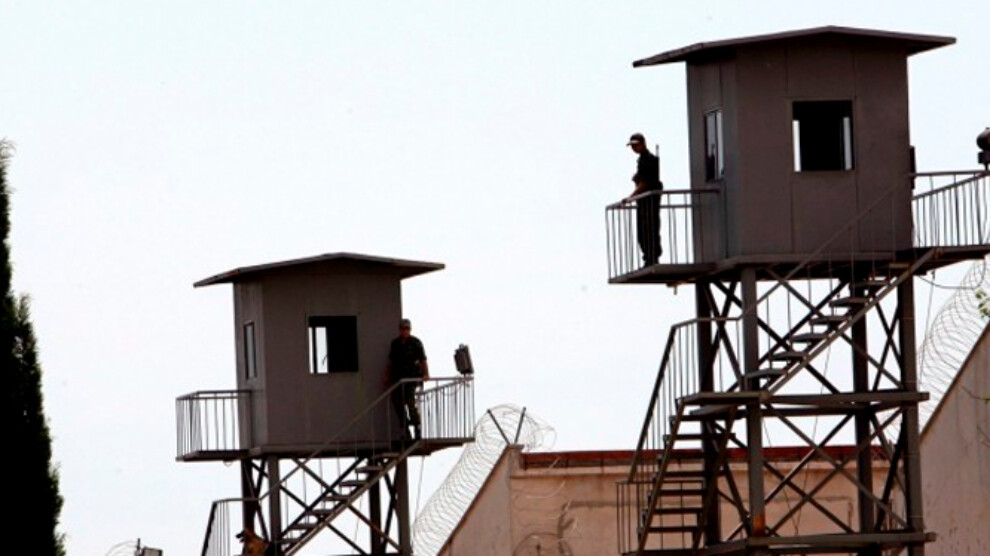 Feleknas Uca and Hişyar Özsoy, Spokespersons for the HDP (Peoples' Democratic Party) Foreign Affairs Commission released a statement drawing attention to the situation of ill prisoners in Turkey.
The statement released on Wednesday includes the following:
"Turkey's prisons continue to be centres of ill-treatment and torture. According to the statement made by the Turkish Human Rights Association (İHD) on 29 April 2022, as of April 2022, there are 1517 ill prisoners, 651 of whom are seriously ill. In our statement of 18 March 2022, we recorded that the number of prisoners who had lost their lives in Turkey's prisons had increased by eight between last December and March. Unfortunately, the number of people dying in prison is continuing to increase day by day.
On 22 March, Şervan Can Güder, a 20-year-old prisoner, was found dead in Van F Type Prison. The Van Yüzüncü Yıl Forensic Medicine Institution reported Güder's cause of death as "heart attack"; however, his family has stated that he did not have any chronic diseases and was not using medicine. His death is a clear sign that the prison conditions in Turkey cause serious health problems even for young prisoners.
On 23 March, Abdullah Boran, an 80-year-old ill prisoner kept in Diyarbakır D Type Closed Prison, lost his life. He was under hospital treatment, kept in handcuffs at the hospital.
On 4 April, Mehmet Sevinç, who had been in Manisa Akhisar Prison for 28 years, lost his life due to a cerebral haemorrhage. Sevinç was under solitary confinement, suffering from high blood pressure.
Two prisoners have lost their lives as a result of torture in Silivri prison. On April 6, in Silivri No. 5 Prison, the prisoners were battered, then subjected to torture and forced to commit suicide. The Lawyers for Freedom Association (ÖHD) has reported that 60 wardens entered the cell where ordinary prisoners were held; they slapped and threatened one prisoner. On April 7, nearly 60 wardens came to the ward again. This time, they had the director of the institution with them, who threatened prisoners by saying, "We will make you a film, just wait." Wardens took away six prisoners and tortured them. One prisoner attempted to commit suicide with shoelaces in the garden in response to this pressure and violence, but he was helped by other prisoners, not by the wardens or the healthcare personnel. On April 8, six prisoners attempted to commit suicide by taking nearly 40 pills. One prisoner was taken to the intensive care unit. Other prisoners were given bans on phone calls to prevent them from telling their families what had happened. On April 9, the General Directorate of Prisons and Detention Houses released a statement denying torture and suicide incidents; however, the torture and ill-treatment continued. Serhan Yılmaz and another prisoner, died on 11 April as a result of torture. Yilmaz was due for release two days after his death.
We, once again, call on the international community, first and foremost the Committee for the Prevention of Torture (CPT) and other relevant organs of the Council of Europe (CoE), human rights commissioners of the CoE and the UN, and other human rights organizations, to take action against torture and inhumane conditions in Turkish prisons before even more people lose their health or lives."