HPC members stage long march for Öcalan
Hundreds of HPC members staged a long march from Girke Lege to Çilaxa for the freedom of Abdullah Öcalan.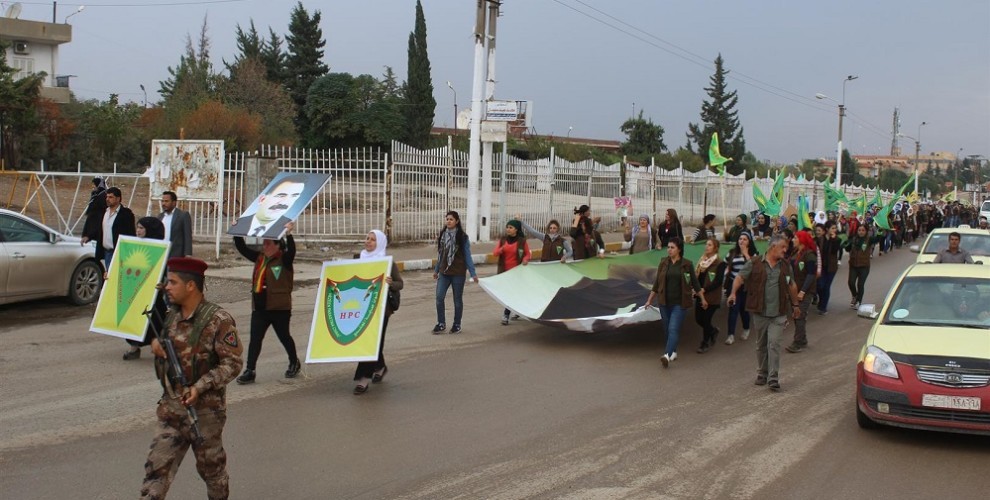 Kurds across Rojava, Kurdistan, Europe and all around the world have been taking to the streets to demand freedom for Kurdish People's Leader Abdullah Öcalan who is held in aggravated isolation by the Turkish state.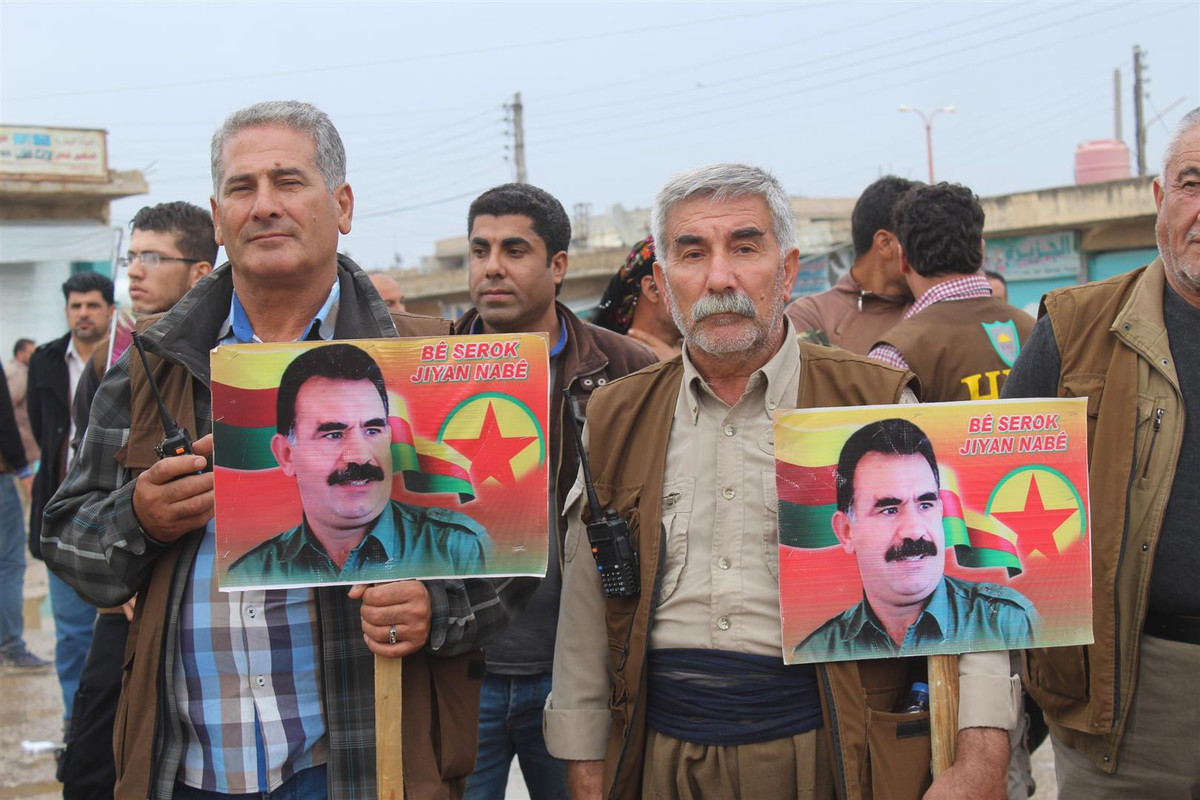 Social Defense Forces (HPC) staged a march and covered 14 kilometers from Girke Lege's Azadi Square to the Çilaxa district. Chanting "We will free Leader Apo through our resistance and insistence", demonstrators held posters of Öcalan and banners condemning the isolation regime imposed on him.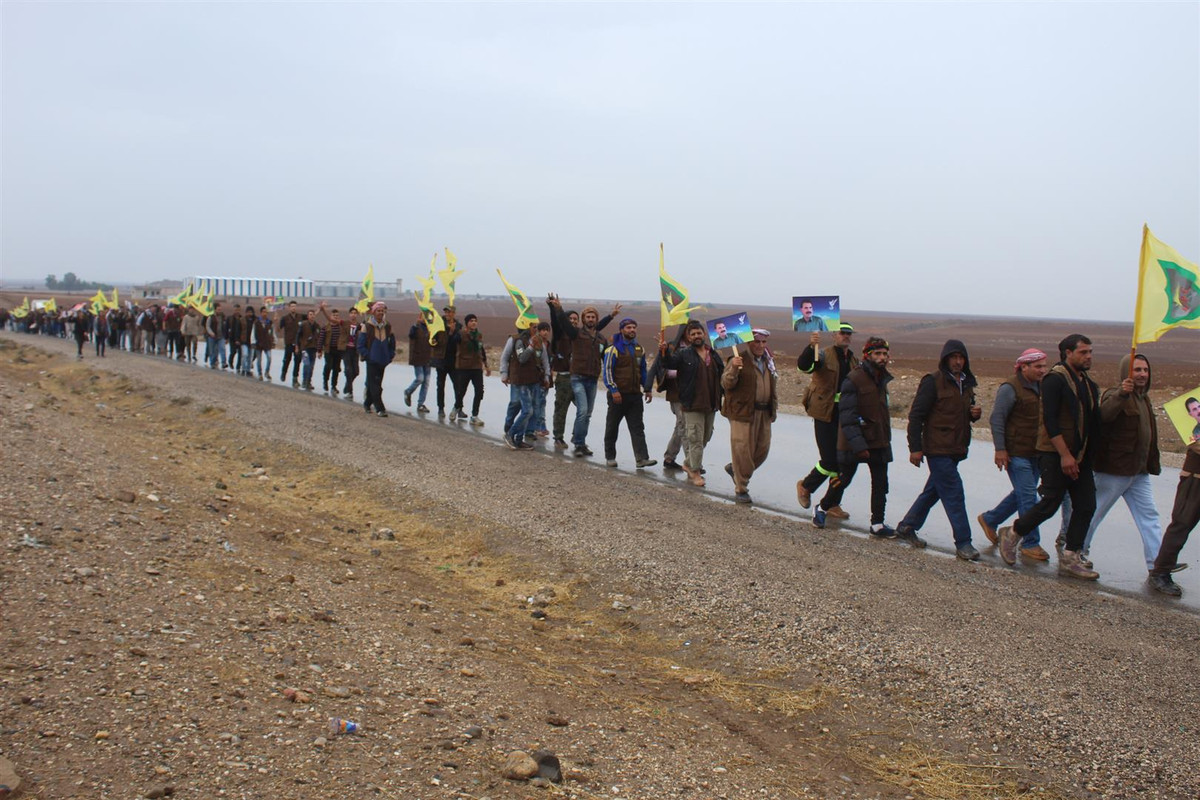 HPC members were met by the people in Çilaxa where the march turned into a rally at the Martyr Mahsum Square. Speaking here, HPC executive Bera Xisho stressed that they are ready to make any and all sacrifices for the freedom of the Kurdish leader.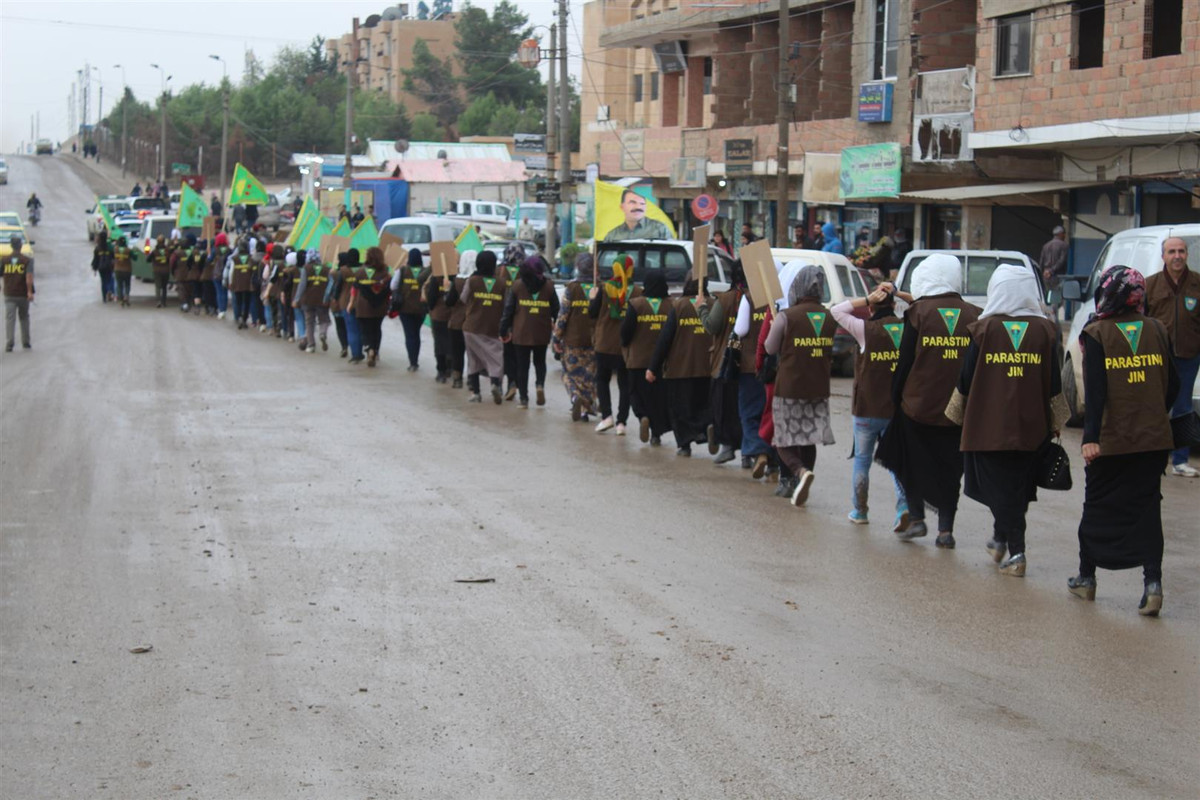 Remarking that Öcalan is fighting for all the world peoples in his struggle in İmralı Prison, Bera Xisho continued; "In an effort to impose their own rule, the conspirators sought to destroy the Kurdish movement and revolution. However, we have succeeded in Rojava Revolution thanks to our Leader's ideas and philosophy and made the project of common life a reality on the basis of peoples' fraternity."
The demonstration ended with slogans saluting Öcalan and condeming the isolation.