Hunger strike in Van: This is only the beginning
The hunger strike of detained HDP MP Leyla Güven against the isolation of the Kurdish leader Abdullah Öcalan has spread to many cities. The activists in Van said, "This is just the beginning!"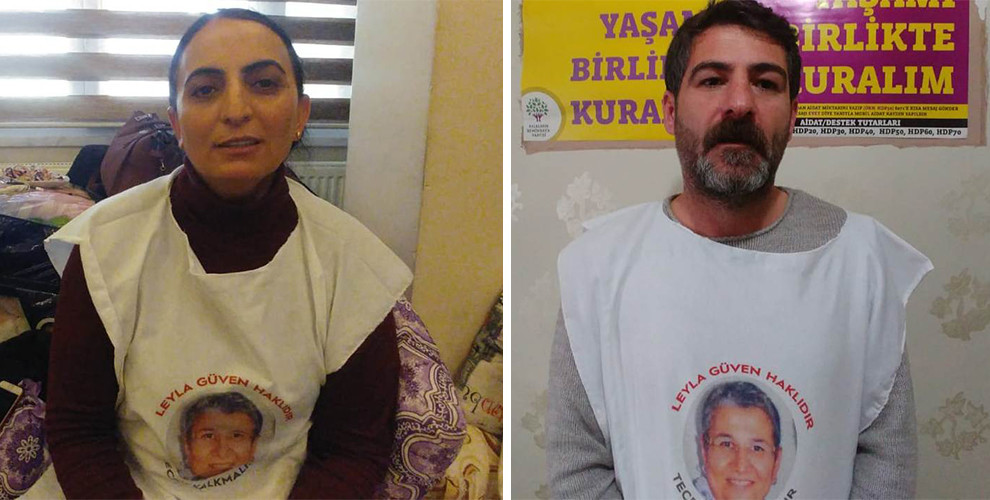 DTK (Democratic Society Congress) Co-chair and HDP (Peoples' Democratic Party) MP Leyla Güven, arrested in Amed (Diyarbakir) Prison, has started a hunger strike to protest the aggravated isolation imposed on Kurdish People's Leader Abdullah Öcalan who has not been heard from for the past two years.
In five different cities of Kurdistan and Turkey - Amed, Van, Hakkari, Urfa and Adana- two-day solidarity hunger strikes started yesterday under the motto: "Leyla Güven is right - her demand is also our demand."
"Öcalan's isolation is not that of a person, but of a people"
Ayla Tarhan, the Co-chair of the Democratic Regions Party (DBP) Van branch said: "As the people of Van, we salute Leyla Güven and her protest and we support her hunger strike. Her demand is also our demand."
"Mr. Ocalan is not a person, but a people, and his isolation is the isolation of all peoples of the Middle East. In this sense, we will continue to stand behind Leyla Güven's demands to the end" she added.
MP Sarısaç: Isolation is state policy
HDP MP for Van, Murat Sarısaç, recalled the absolute isolation on Öcalan over the past twenty years and said: "This isolation is implemented against 40-45 million Kurdish population. It is a different form of genocide.
Ms. Leyla Güven has gone on an indefinite hunger strike ten days ago to protest this isolation. We stand with this dignified attitude. The isolation of Mr. Öcalan is a political and social isolation. The isolation against Mr. Öcalan is an isolation against peace and democracy. It is not only the mission of the Kurds to stand up for his freedom, security and healthy conditions, it is for all those who believe in peace, democracy and human rights. We will fulfill all our responsibilities in order for the isolation to be lifted."
Karabulak: This is just the beginning
Yadişen Karabulak, co-chair of the HDP provincial branch, emphasized that isolation is a crime against humanity and announced that they would begin resistance at all levels: "This is just the beginning."