IHD Çevirmen says violation of rights in prisons increased
Nuray Çevirmen, a member of the Human Rights Association (IHD) council, drew attention to the violations of rights in prisons.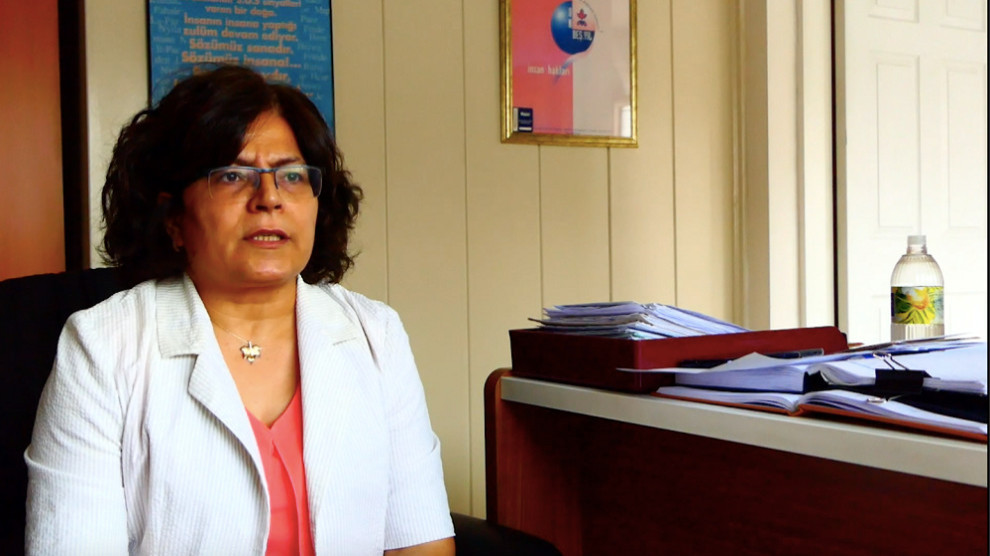 Noting that many prisoners are on a hunger strike, Çevirmen underlined that applications from the prisons to the IHD have dramatically increased. She said that there is a constant pressure on prisoners who are imposed standing counts and denied communication rights. Many hunger strikes have been launched in different prisons of Central Anatolia to protest these violations.
Çevirmen denounced that a prisoner in Osmaniye No. 2 T Closed Prison was left with a shrapnel in his foot and was not taken to the hospital. "Life in prisons gained a different dimension. No social events are unfortunately held, we received from example too many applications from Bolu recently."
Prisoners in Bolu are not delivered the books they require and families with a bad financial situation have difficulties in sending parcels to prisoners. Again, they face many problems such as not giving letters like this, not making hospital referrals, not providing drugs."
The right to life is violated
Çevirmen also pointed out the many rights violations carried out during house raids, press releases, and demonstrations. "The torture cases by the law enforcement officers have increased. There are examples of torture using a dog. Violence by police has also increased during actions and activities carried out outside."
Stating that the conditions of the ill prisoners are getting worse, Nuray Çevirmen argued that they should be released immediately. Reiterating that there are many deaths in prisons, Çevirmen said: "There are examples of people who have not been treated and lost their lives in prisons or have been released while on the threshold of death. There is a need to speed up the revision of their cases, they need to be released immediately. Deaths in prisons started to happen very often. These people are being held despite being unable to live there. This is a violation of the right to life. The state should urgently address this issue. And ill prisoners should be released as soon as possible."