IHD: "It is our right to lead a free and peaceful life"
Turkish specialist sergeant Musa Orhan, who raped Ipek Er and drove her to suicide, was sentenced to prison but plea for his arrest was denied.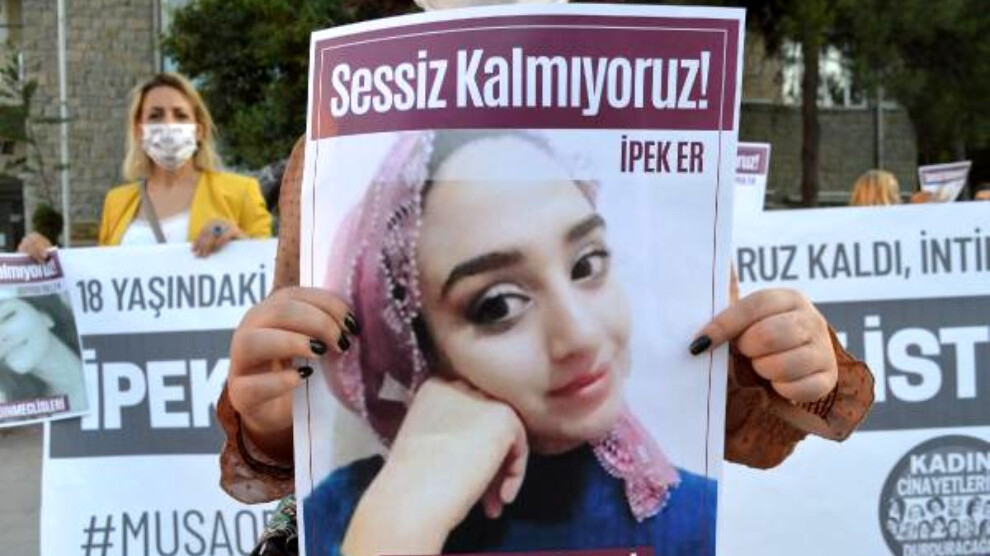 Branches and women's commissions of the Human Rights Association (IHD) in North Kurdistan issued a joint written statement in response to the court ruling in the trial of Turkish sergeant Musa Orhan, who raped 18-year-old İpek Er and led to her death with suicide.
The statement noted that, "On July 7, 2020, Ipek Er, who lived in Batman's Beşiri district, filed a complaint with the Siirt Chief Public Prosecutor's Office regarding the sexual assault crime committed by Musa Orhan, who was a sergeant in the Turkish army. Unable to endure the sexual assault and psychological destruction she experienced, İpek Er left a letter on 16 July 2020 and attempted to commit suicide. Her relatives took her to Batman State Hospital in a severely injured state. Ipek died on August 18 at the hospital where she had been treated following a 34-day battle for survival."
The statement continued,"Musa Orhan was arrested on 16 July as part of the prosecution's investigation and was sentenced to prison after his statement, but he was later released under judicial monitoring. In this region, impunity has been the most powerful shield against abuses of general rights, particularly the right to life of women and children. It is still the case. We have not seen any perpetrator of these acts receive an effective punishment relying on their publicity. The Ipek Er Case, which was heard yesterday, was one example of this. Placing a jammer device in the courtroom to block women's voices and prevent information from being shared with the public offers an image of the trial process.
Musa Orhan was sentenced to 12 years in jail by the court board for 'qualified sexual assault.' The sentence was lowered to ten years by the delegation, which used the 'good conduct' reduction. Regarding the decision, the court board wrote an annotation. This annotation was intended to request his acquittal but not his arrest. For misuse of public power, no penalty was imposed. We will not tolerate the harassment, rape, and pressure of law enforcement officers against women and girls, especially in our region!
We will continue to advocate for justice for Ipek Er and other women! It is our right to lead a free and peaceful life!"
The signatories of the statement are as follows:
IHD Amed Branch
IHD Batman Branch
IHD Mardin Branch
IHD Şırnak Branch
IHD Hakkari Branch
IHD Van Branch
IHD Urfa Branch
IHD Adıyaman Branch
IHD Siirt Branch
IHD Ağrı Branch
IHD Maraş Branch
IHD Kars Representative Office.