Ill prisoner Sabri Kaya suffers a stroke
Sabri Kaya, one of the prisoners on the list of seriously ill prisoners, is held in Osmaniye No. 2 T-Type Prison. He suffered a stroke and was taken in intensive care.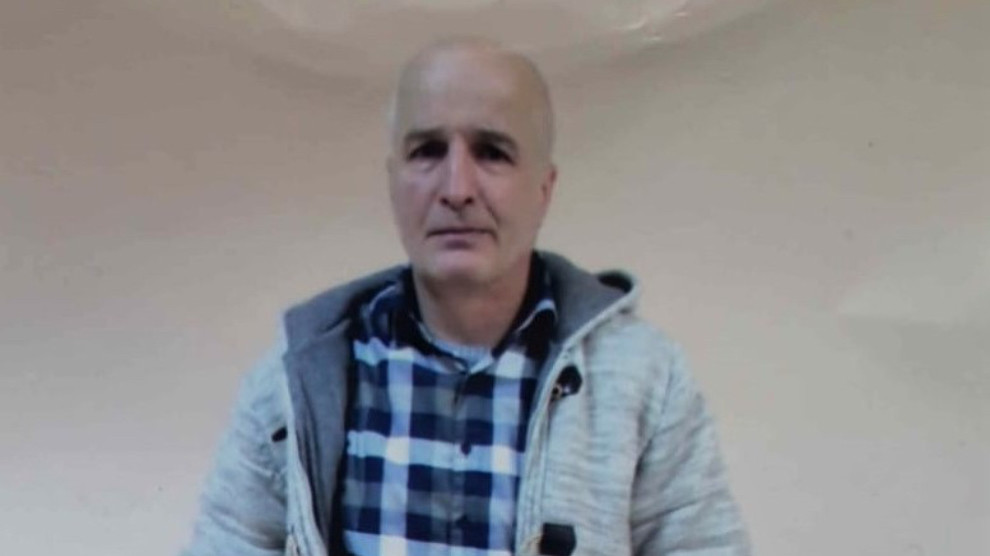 Sick prisoners continue to be left to their fate in prisons, one of the places most at risk when it comes to the coronavirus epidemic.
Sabri Kaya (54) was taken in intensive care from Osmaniye No. 2 T-Type Prison where he was held, after suffering a stroke, on 25 March.
Speaking to ANF, his daughter Dilan Kaya said that her father was in danger. Kaya said that her father had a heart attack because the prison administration did not provide the drug named Coumadin.
Dilan Kaya told that she went to Osmaniye State Hospital as soon as she got the news. "When I saw him yesterday (25 March), he was in a very bad shape. We were only allowed to see him for 5 minutes. There were gendarmes with him, so we could not have any contact with him. We were not given proper information in the hospital. His lungs had collected water due to a heart condition. For about 1 month, my father had not been provided with a drug called Coumadin by the prison administration. However, he had been using this medicine to dilute his blood since the surgery. When I saw him at the open visit, 10 days ago, he was complaining about this. He said that the doctor told him that he should either give up his heart or his stomach. He stated that this drug, which was normally supplied to him, had not been given to him for about a month, and when he asked why, he was told that the drug was not available. He said that he could not sleep. At the same time, a vein is clogged in his brain."
Reminding that her father, Sabri Kaya, who has been sentenced to life imprisonment for a PKK case, has been in prison for 10 years, Dilan Kaya pointed out that he suffers from many chronic illnesses besides his heart problem and is on the list of 457 seriously ill prisoners.
Dilan pointed out that her father has not been released for years despite having lost 70 percent of his heart functions, and that he got to this point as a result of many years of his condition been neglected. 
Stating that Osmaniye State Hospital, where her father is now in intensive care, is also not a safe place, Kaya noted that a security officer working there said that a person had died of coronavirus in the hospital.
Kaya condemned the exclusion of political prisoners from the third judicial package, which also includes sentence reduction arrangements due to the coronavirus outbreak. "Was it necessary for my father to be a drug dealer to come out? This is unacceptable. We are very angry with this situation, we are angry."
Noting that her father was in a 16-person ward and that he would be brought back to this ward after getting out of intensive care, Kaya demanded that her father be released and spend the rest of his sentence at home where he could continue his treatment.
Underlining that the Minister of Justice should act before it is too late, Kaya said: "My father could die anytime. There is an urgent need to make legal arrangements to release ill prisoners, especially in such a dangerous time. The Minister of Justice and the government will be responsible for not taking this issue seriously."