Iranian activist Ronaghi taken to hospital
Hussein Ronaghi, an Iranian human rights activist who was arrested with both legs broken and has been on hunger strike for 50 days, has been taken to hospital.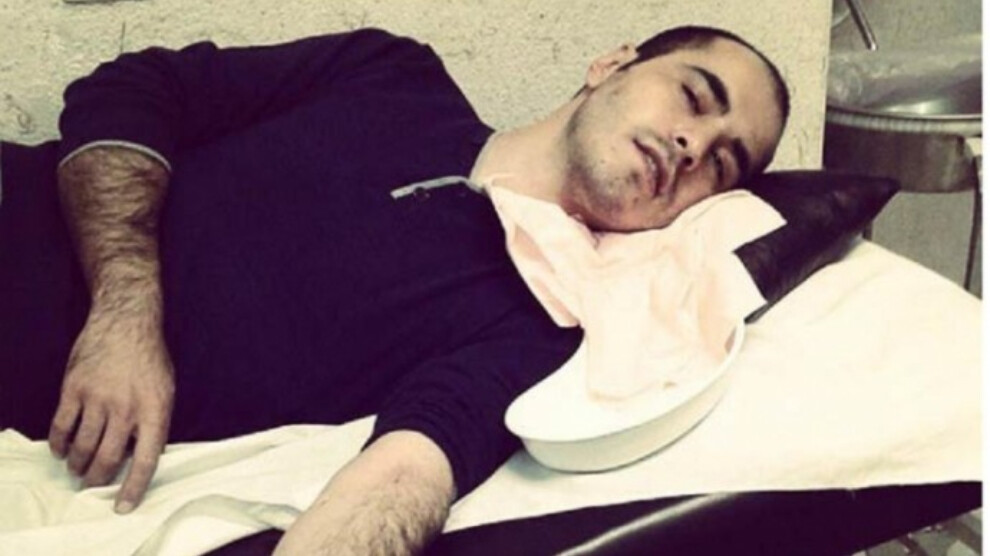 The house of blogger, activist and political dissident Hussein Ronaghi, who was arrested in 2009 and released in 2016 for his role in the post-election protests in Iran, was raided during a live broadcast on 23 September. Ronaghi, who managed to escape from the house during the raid, went to Evin Prison with his lawyers to testify the next day.
Hussein Ronaghi, in front of the prison, said: "I was arrested before, the regime is arresting me because it took it on me. I know the treatment I will face. If the decision to be arrested is made, I will start a hunger strike." As a result of the violence Ronaghi suffered in prison, both of his legs were broken and he was arrested along with his lawyers.
Ronaghi taken to hospital
Ronaghi, who has been on hunger strike since 24 September and whose right to treatment was denied despite the fracture in both legs, was taken to the hospital on Saturday.
Ronaghi's father suffered a heart attack
Social media users had been warning about Ronaghi's health condition for some time, warning that he was at risk of heart attack. His father, Ahmed Ronaghi, who staged a sit-in in front of the prison right after Ronaghi's arrest, had a heart attack on 7 November.
'Prison plan to kill my brother'
Ronaghi's brother, Hassan Ronaghi, said in a post on Saturday that his brother was hospitalized due to health problems. Ronaghi said in his post: "A prisoner who called us from the prison said that my brother had seizures several times in the last period and was taken to the emergency once, but the prison authorities did not inform us. Today, Hussein's blood pressure dropped significantly and he fell unconscious. The prison health commission claims that my brother can stay in prison, but the Forensic Medicine Institute (ATK) has to make this decision, and ATK reported that my brother is not in a position to stay in prison. Prison authorities and Evin Prison prosecutor are planning to kill Hussein. The judiciary, the Ministry of Intelligence, the Prison Organization, the Evin Prison Prosecutor's Office are responsible for everything that will happen to him."