Iranian activists storm pro-government Kayhan newspaper
Protesters raided the headquarters of the ultra-conservative Kayhan newspaper in Tehran, which accuses protesters in Iran of being "the enemy's mercenaries".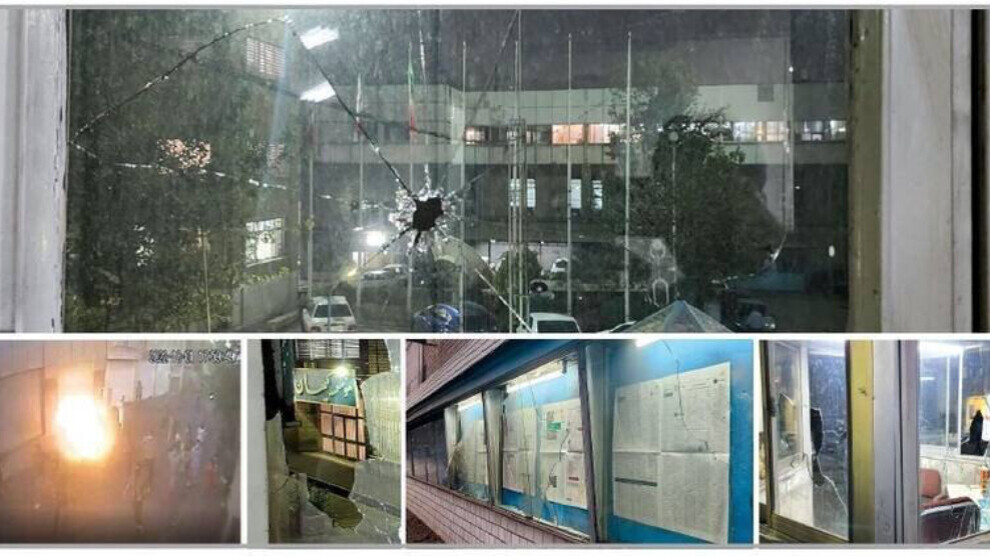 The popular uprising has been continuing in East Kurdistan and Iran since September 16 after 22-year-old Kurdish woman Mahsa (Jina) Amini was murdered by the "morality" police in Tehran for not covering her head properly.
The headquarters of the Kayhan newspaper which designated activists as "the enemy's mercenaries," was raided by demonstrators in Tehran.
"The enemy's mercenaries took off their masks, show no mercy for the criminals," Kayhan newspaper wrote on September 22 against the protesters.
The head of the Kahyan newspaper, Iran's main conservative newspaper, was appointed by the Supreme Leader of Iran, Ayatollah Ali Khamenei.
The Kayhan newspaper reported that the activists threw Molotov cocktails at its main building and tried to enter inside, adding that some parts of the building were damaged.
While dozens of protestors were killed by the state forces across the country, thousands of others were detained.
DOZENS KILLED, THOUSANDS DETAINED
According to the Fars news agency, 60 people were killed by the security forces. The Oslo-based Iranian Human Rights Organization reported at least 83 deaths, while the Iranian opposition group People's Mujahideen said that around 300 protestors were killed.
According to the official statements, more than 1200 people have been detained. However, some sources reported that more than 10 thousand people have been detained.
Demonstrations were held in many universities across the country on Saturday.
The state forces violently attacked the protests in the city of Zahidan on Friday. At least 58 people were killed in this city, and more than 200 were injured. Protests are continuing in the city.
Last weekend, people took to the streets in East Kurdistan cities such as Sine, Urmiye, Kirmanşan, Seqız, Meriwan, Bokan, Mahabad, Degulan and Pewe.
An activist named Muhatar Ahmadi was murdered in Meriwan. Some activists were injured. It is also reported that some activists were injured in Bokan.
On Sunday, Iranian forces intervened violently in the protests in Zahidan, where 58 people were killed and 200 injured during the protests on last Friday.