Justice for Soma action at Abbasağa Park
The march of the Soma miners' families asking for justice reached Istanbul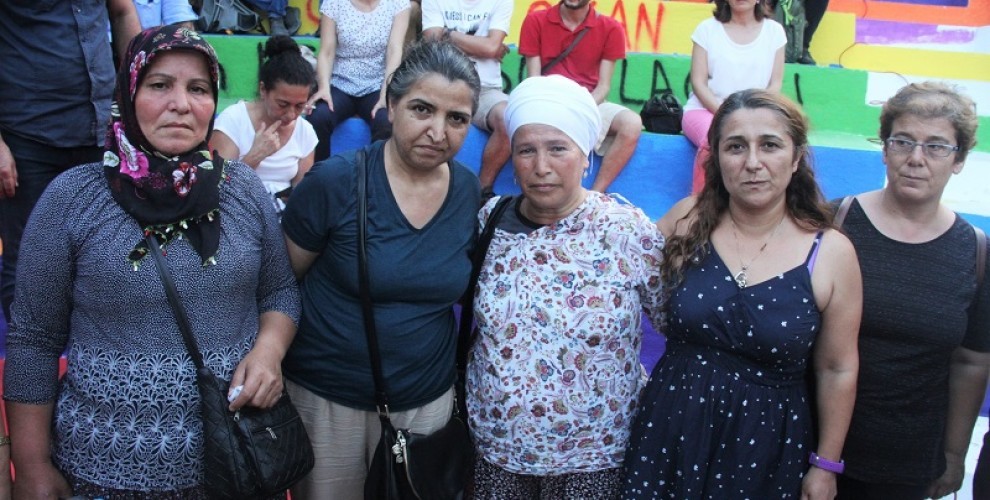 The third stop of the Soma miners' families march was Istanbul. 
An action was held in Beşiktaş' Abbasağa Park and the families of the Soma mine massacre were met by Berkin Elvan's mother.
Berkin Elvan lost his life during the Gezi Park Resistance. The Soma families met with the Saturday's Mothers who meet every Saturday to demand justice for their relatives disappeared in the hands of the state and security forces. 
HDP deputy Oya Ersoy, CHP deputy Ali Şeker, People's House co-chair Nuri Günay and many political party representatives attended the forum organised to ask justice for Soma and for all massacres.
Gülsüm Çolak, mother of Uğur Çolak, a miner who lost his life in the Soma massacre said: "When we buried our children on 13 May 2014 they also buried us alive. We had hoped to get justice in court. But we did not. They ignored the responsibility of the miners bosses, and ignored the massacre of  our 301 children". 
The families will march to Ankara and intend to meet the Supreme Council of Judge Prosecutors (HSYK), "our last hope - said Çolak - we bring them a handful of earth, the same earth under which our children are buried".
Fatma Malkoç, mother of miner Bilal Malkoç, another victim, said: "We will continue our action until we get justice".
Gülsüm Elvan, the mother of Berkin Elvan, the 14 years old who died after being seriously injured by a police during the Gezi Park Resistance. The boy died after 269 days in a coma. "We are fighting for justice and to make sure that there are no more Berkin, no more Soma, no more massacres".