Justice Vigil of Şenyaşar family reaches day 341
The Justice Vigil initiated by the Şenyaşar family in front of the Urfa Courthouse, continues on its 341st day.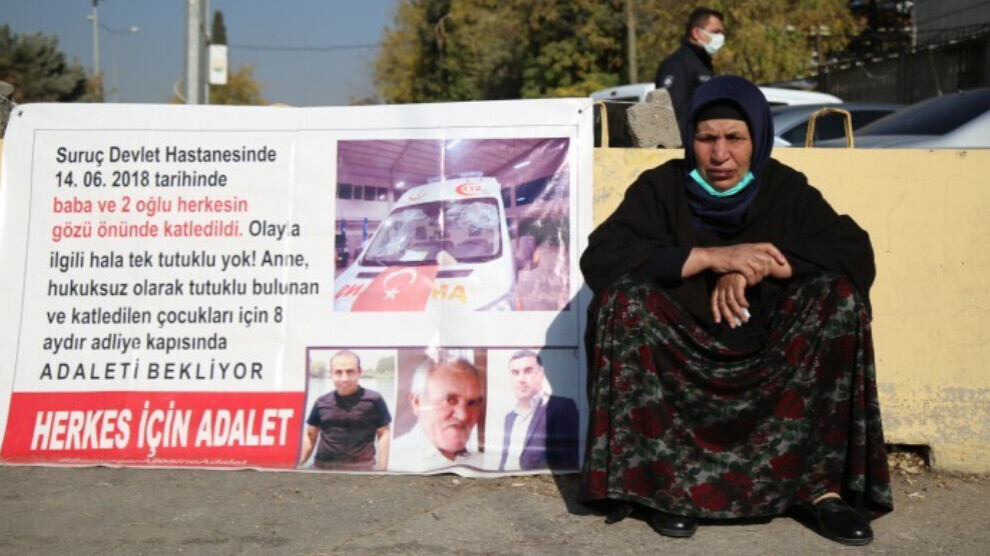 The Justice Vigil was launched on 9 March 2021 by Emine Şenyaşar, who lost her husband and two sons as a result of the attack carried out by AKP Deputy İbrahim Halil Yıldız's bodyguards and relatives, in Suruç, province of Urfa, on 14 June 2018. The vigil has been carried out since then in front of the Urfa Courthouse by Emine Şenyaşar and her son Ferit, who survived the attack. The vigil has reached day 341.
At weekends, the Şenyaşar family carries out the vigil at their house in Suruç because the courthouse is closed.
 The family posted a message on their social media account that reads: "We are not famous, but with this action we started against injustice and lawlessness, Turkey now recognizes us and stands by our struggle. You can't shut us up, you can't ignore us, because the world knows that we are right."