Justice Vigils in Amed and Van continue
The Justice Vigils carried out by the relatives of the prisoners in Amed and Van continue.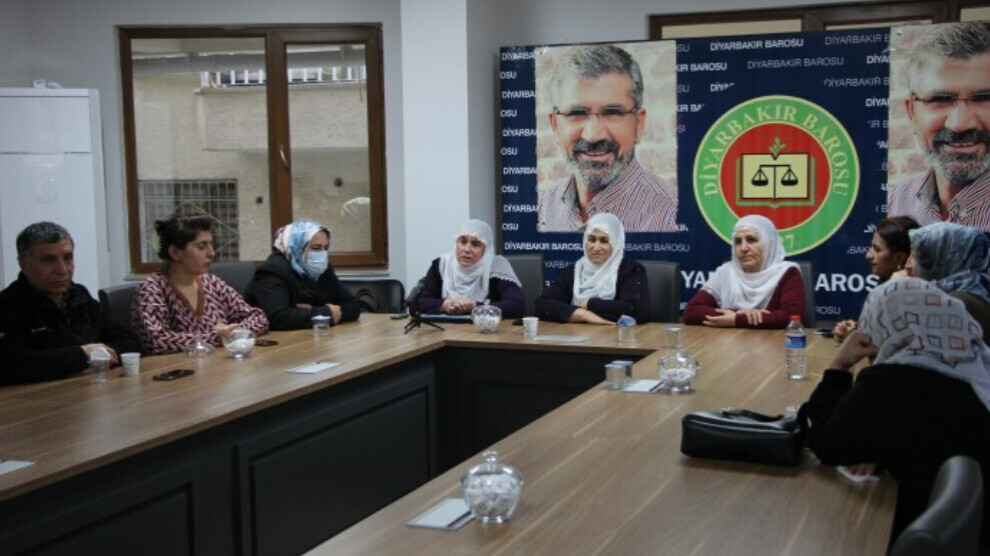 The families of the prisoners have launched Justice Vigils in Amed and Van. They demand the ill prisoners and those prisoners who have served their full sentence to be released.
The Justice Vigil in Amed has entered its 56th day, while the vigil in Van has entered its 32nd day.
Every day, families of different prisoners visit the vigils to express solidarity to the relatives on duty and to expose the situation of their relatives in prison.
Necla Özel, one of the prisoner's relatives, spoke at the vigil in Amed and said that the situation of her children is not good and drew attention to the worsening prison conditions.
Özel said: "There is a constant standing count. Neither books nor other items are given. We haven't seen our children for two years. Why is our voice not heard, why is everyone silent? What did our children do? The struggle of our children is a just struggle. We stand behind our children."
Reşahat Ada, the relative of another prisoner, said: "The pressure on our children should end. Their sentences are already over, but they are not released. Our children are not receiving medical treatment. We will continue the vigil until the Ministry of Justice listens to us and takes a step to address this situation. What did our children do? They were put in prisons for speaking in their mother tongue."
Another prisoner's relative, Hazal Yıldırım, demanded that their voices be heard. "We don't want to see our children come out of prison in a coffin."
Those who took part in the vigil in Van visited the Van branches of the Human Rights Foundation of Turkey (TİHV) and the Turkish Medical Association (TTB).
Van-Hakkari Medical Chamber President, Hüseyin Yavic, told the families that "ill prisoners are kept in horrible conditions, despite the many forensic medicine reports stating that their treatment should be done outside. Necessary steps must be taken to ensure the treatment of ill prisoners."
Sevim Çiçek, director of the TİHV Van Branch, said: "We will continue to fight for the prisoners to be granted their most basic rights and to remove the obstacles in front of them. We stand by the families in their just struggle."