KNK calls for support for migrants on Polish-Belarusian border and says it will send delegation
The KNK calls for support for migrants stranded on the Polish-Belarusian border and announces that it will send a delegation to the region.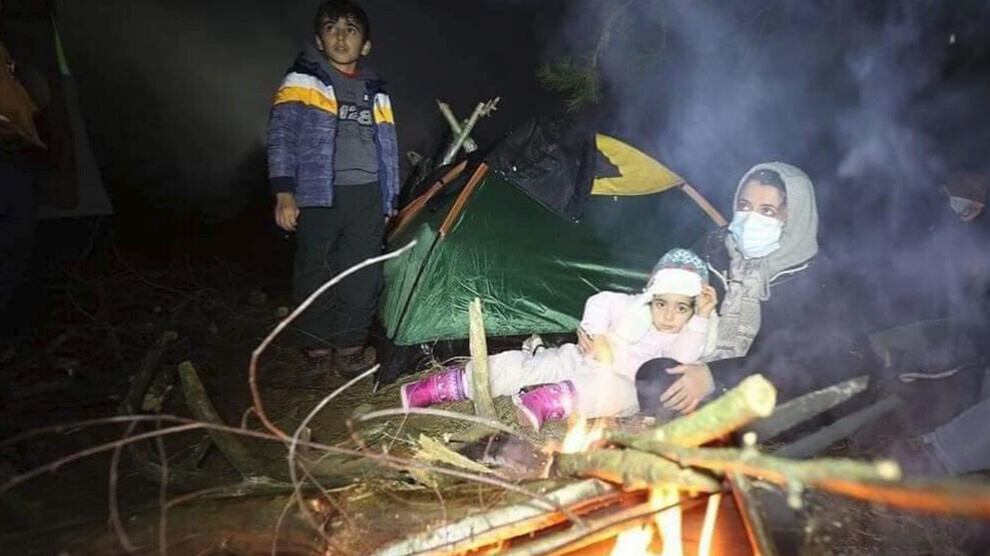 The Kurdistan National Congress (KNK) warns about the medical and humanitarian situation of the migrants who are stuck on the EU's eastern border. Most of those migrants on the Polish-Belarusian border are Kurds, including many women and children. The situation of thousands is life-threatening.
"Do not be silent in the face of inhumane practices at the EU's external border"
The KNK said that EU representatives, Lukashenko, Putin and Erdoğan would "use the migrants as a means of political pressure" and added that "the way the Belarusian and Polish authorities deal with the migrants is provoking a human tragedy and actually puts people's lives in danger. This treatment is in no way acceptable. We call on all EU countries and their citizens not to remain silent in the face of these inhumane practices and to find a solution for these migrants."
"Erdoğan's goal is a demographic change in Kurdistan"
The KNK added: "In the last few years we have seen how the Turkish state uses the refugee issue as a means of exerting pressure on EU countries. The goal of Erdoğan and the Turkish state is to drive the Kurdish people from their land and to change the demographics of Kurdistan. Instead of the Kurds, groups under Erdoğan's control will then be settled. This strategy is highly dangerous for Kurdistan."
"We will send a delegation"
The KNK continued: "We know very well the goals of the Turkish state and dictator Erdoğan. That is why we call on those responsible in South Kurdistan to take this issue seriously and to take the necessary measures as quickly as possible in line with national responsibility. As the National Congress of Kurdistan, we will do our best to resolve the refugee issue without further tragedy. On this occasion, a KNK delegation will travel to the border in the coming days to visit the migrants."