Lawyer Çelik: Refugees face death at Turkish-Greek border
According to eye witnesses, the Turkish military police forced dozens of refugees into the border river after illegally pushing them back from Greece. Istanbul lawyer Ahmet Baran Çelik wants to file a complaint.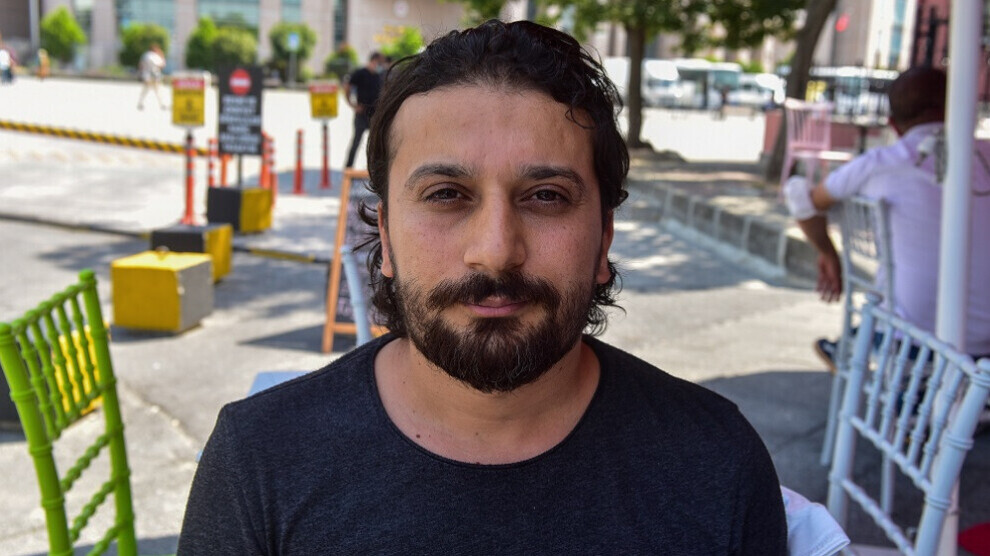 Lawyers from the ÖHD (Özgürlük için Hukukçular Derneği) in Istanbul said that a refugee stated in a request for support made on Tuesday that he and dozens of other refugees from Afghanistan and Syria had been thrown into the Meriç (Evros) border river by the Turkish military police. The applicant has therefore crossed the border from Edirne in western Turkey to Greece with a group of 150 people. The asylum seekers were deported from Greece back to Turkey. He himself was in a group of about sixty people. Women and small children from the group were segregated by the Turkish security forces and 45 to 50 men and boys were thrown into the border river. The applicant was able to swim back to the bank, but three people have drowned according to his statements.
Lawyer Ahmet Baran Çelik is a member of the ÖHD and the Göç-İz-Der association, which monitors the situation of refugees and asylum seekers in Turkey. As Çelik told ANF, four other victims have now testified about the incident, which has therefore been confirmed. According to these statements, the incident occurred on the night of 24 August.
150 asylum seekers from Syria and Afghanistan were picked up on arrival in Greece and illegally returned to Turkey without registration. In Edirne, women and young children were separated by the military police. 45 to 50 boys and men were driven back into the border river at gunpoint. According to the five victims with whom lawyer Çelik spoke, three of them were minors aged 10, 13 and 14. It has not yet been possible to determine which Gendarmerie unit was involved and who the three drowned people are.
The ÖHD wants to file a complaint against those responsible on Monday. Lawyer Çelik said that people fleeing the war in Turkey are "going to hell". They are exposed to racism and their lives are considered nothing. This applies above all to all those refugees who are not granted refugee status. Çelik recalled the pogroms against people from Syria in Ankara-Altındağ and said that racist feelings are being stirred up. Turkey and Greece violated the Geneva Conventions and the security forces of both countries worked together, especially at the border in Edirne. In addition to the official security forces, militias have been formed in Greece to abuse and rob those seeking protection.
Lawyer Çelik described the fact that refugees are driven into the river by the Turkish military police after illegal pushback as a cruel escalation and a crime against humanity: "According to these statements, we are facing murder and attempted murder."