Lawyer Demir: Policy of impunity promotes attacks
Lawyer Cemal Demir stated that racist attacks in the earthquake-hit cities, the death of a person in a police station, lynching, torture and ill-treatment have increased because of the "policy of impunity".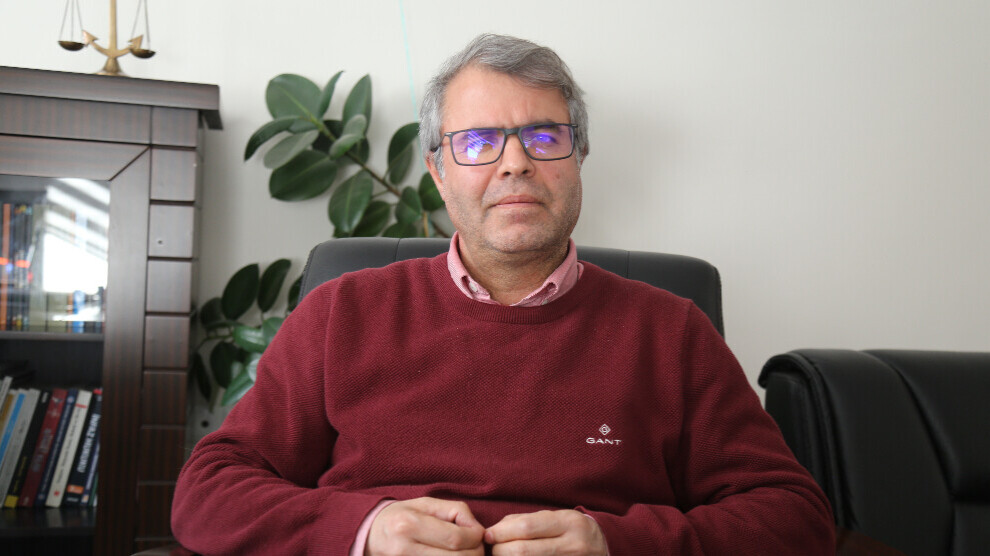 Racist attacks and lynching against locals and foreign nationals were reported after the looting incidents in the aftermath of the Maraş-centred earthquake on 6 February. Moreover, law enforcement officers are reported to have tortured many people on the grounds of looting. Ahmet Güreşçi, who was taken into custody for alleged looting in Hatay, died in a gendarmerie station where he was taken to. An autopsy report revealed that Güreşçi had a broken nose and suffered from a cerebral haemorrhage. It also came out that his brother Sabri Güreşçi, detained alongside him, had marks of battery on his ribs, hands and feet.
Lawyer Cemal Demir spoke to ANF about the increase in racist attacks, impunity policies, the torture and ill-treatment practices of law enforcement officers following the earthquake.
Demir said that they witnessed hysterical murders, lynching, torture and ill-treatment in many places following the provocation of some irresponsible and racist circles in earthquake-hit areas.
NO ONE HAS LEGAL SECURITY
Demir said: "Moreover, torture and ill-treatment are perpetrated by disregarding the laws. We know that the "policy of impunity" promotes these acts. It is known that the judiciary is reluctant and even has a protective approach concerning crimes committed by security forces. Furthermore, it is known that the minister who commands the law enforcement has already made statements that disregard the laws and encourage torture and ill-treatment. However, under the current laws, no civil servant is allowed to carry out an order that is against the law. This issue is also regulated by the constitution. During this great disaster, crimes were committed openly and monstrously based on allegations of "looting and theft". People were killed and subjected to various forms of persecution. Most particularly, discrimination and xenophobia have been encouraged and lynching squads have been formed. There is no legal security for anyone, especially for foreign nationals."
GOVERNMENT TAKES ADVANTAGE OF EARTHQUAKE DISASTER
Demir continued: "Actually, it is known that the current government has maintained its power by relying on the policies of nationalism and racism in recent years. The government has even attempted to take advantage of the earthquake disaster. It is obvious how politically immoral it is to fuel xenophobia through this great catastrophe."
PERPETRATORS SHOULD BE FOUND
Demir remarked that the public prosecutor's office should ex officio initiate an investigation immediately and determine the perpetrators of these crimes. "If a state claims to be a state of law, it must first adhere to the rules of the country. The judiciary should step into action against these perpetrators without delay."
THE STATE COLLAPSE AND CRISIS
Demir concluded: "Although it is known that the country is on earthquake fault lines and there have been many devastating earthquakes, the ruling powers of the country have not taken effective measures so far, and they have maximized this destruction with the zoning regulations based on corruption and bribery. Even after the earthquakes, victims have been left without timely and adequate interventions. We have seen this after every earthquake disaster. After the latest earthquake disaster, we have seen a state collapse and crisis. As there was no effective state intervention on time, people, civil society and international groups were almost prevented from providing aid. Aid efforts of the Peoples' Democratic Party (HDP) were blocked, and their aid convoys were confiscated by the state. Even trustees were appointed to crisis desks. As the entire society, we have witnessed all this with great sadness."