Leyla Güven's letter to 84-year-old prisoner confiscated
A letter from Kurdish politician Leyla Güven to Mehmet Emin Özkan has been confiscated. The 84-year-old has been innocently in prison since 1996.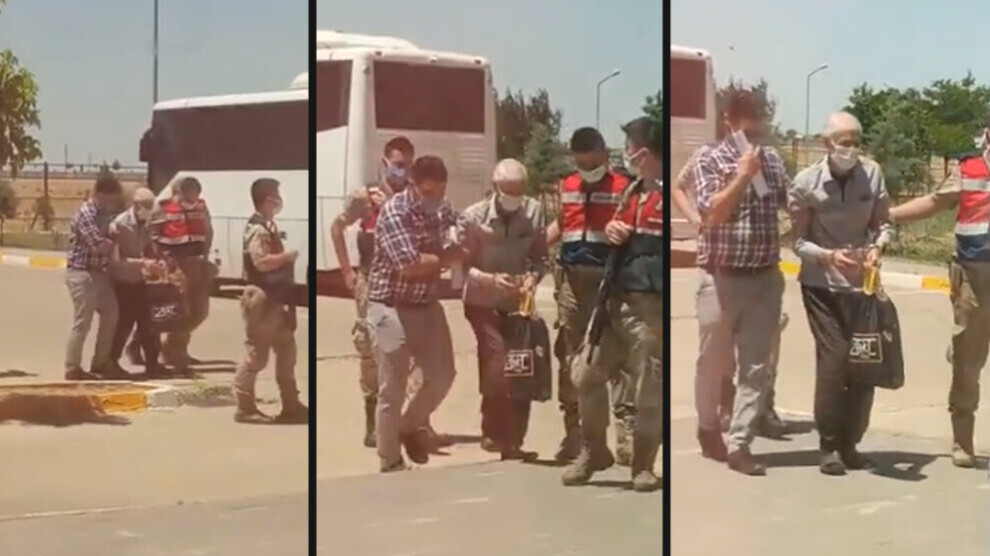 The case of Mehmet Emin Özkan is one of many tragic examples of the enemy criminal law practised in Turkey. The 84-year-old from Amed (tr. Diyarbakir) was sentenced to an aggravated life sentence in 1996 as an alleged PKK member for the murder of a Turkish general. Although since 2014 at the latest, the Turkish prosecution authorities have also been convinced of his innocence and even public prosecutors have demanded his release, Özkan remains in prison. The judiciary justifies the continuation of his imprisonment with the Lice trial, which is still pending before the Court of Cassation - despite severe illnesses such as Alzheimer's dementia, hearing loss, respiratory weakness, a chronic inflammatory bowel disease and various heart attacks.
For tens of thousands of prisoners in Turkey, torture and ill-treatment are part of everyday prison life. Arbitrariness, brutality, lawlessness, physical and psychological torture prevail in Turkish jails. Kurdish prisoners who have been imprisoned or sentenced for political reasons are particularly affected by this regime of violence behind bars. Mehmet Emin Özkan is only one of many who have to experience this destructive and degrading reality day after day. They are denied a moment without worries, even if, as in the case of Özkan, he is a dementia patient.
A letter addressed to Özkan by Leyla Güven, a Kurdish politician imprisoned in Elazığ, has been confiscated. The prison management of the D-Type high-security prison in Amed gave the reason for the confiscation, stating tersely that the letter could give courage and moral support. The incident was first made public by HDP MP Meral Danış Beştaş. On Twitter, the Turkish authorities' treatment of Özkan again triggered a wave of indignation. Some users wrote that even a dementia disease in the case of a Kurd would go unnoticed to prevent even a moment without worries in the sad everyday life in prison.