Long March for Öcalan's freedom kicks off in Germany
The 'Long March' initiated by Kurdish youth for Öcalan's freedom has kicked off in Germany.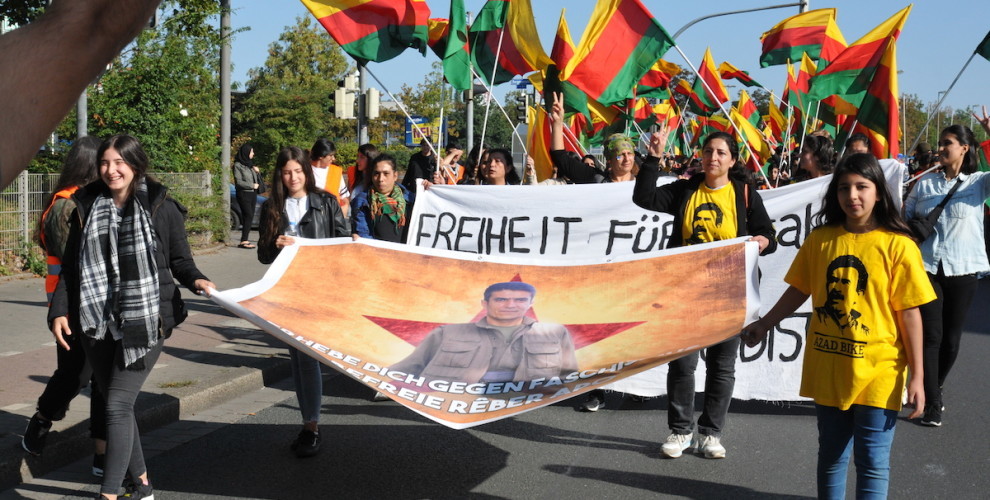 Kurdish youth living in Europe started a Long March demanding freedom for Kurdish People's Leader Abdullah Öcalan in Dortmund, Germany at 10:00 on Sunday.
The march which will last 6 days started in front of the Dortmund Kurdish Democratic Society Centre following a joint press statement by the internationalist and Kurdish participants from Ciwanên Azad (Free Youth), Jinên Ciwan ên Azad (Free Young Women), KCDK-E (European Kurdish Democratic Society Congress), MLPD (Marxist-Leninist Party of Germany), Internationalistische Linke (Internationalist Left) Dortmund and Rebell Jugend (Rebel Youth).
The Long March, staged under the motto "Rise up against fascism, free Leader Apo", will end in Dusseldorf on September 6, after which the participants will attend seminars and a concert to be held in Wuppertal Kurdish Democratic Society Centre on September 7.
Speakers protested against the Turkish state that imposes an aggravated isolation on Öcalan and the collaborating German state. The activists urged concerned institutions to immediately visit the Kurdish leader in İmralı Island Prison to find out his current conditions and state of health.
The march began despite repression from German authorities and continues with songs and revolutionary anthems. Activists are also protesting the ban and criminalization efforts of the German police on the grounds of slogans in favor of Öcalan and the PKK.
Participants of the march will end today's program at Bochum Hauptbahnhof in the evening.