Martyr remains buried in hurry without waiting for DNA test
The remains of martyr Abdullah Kocak were buried without waiting for the DNA test.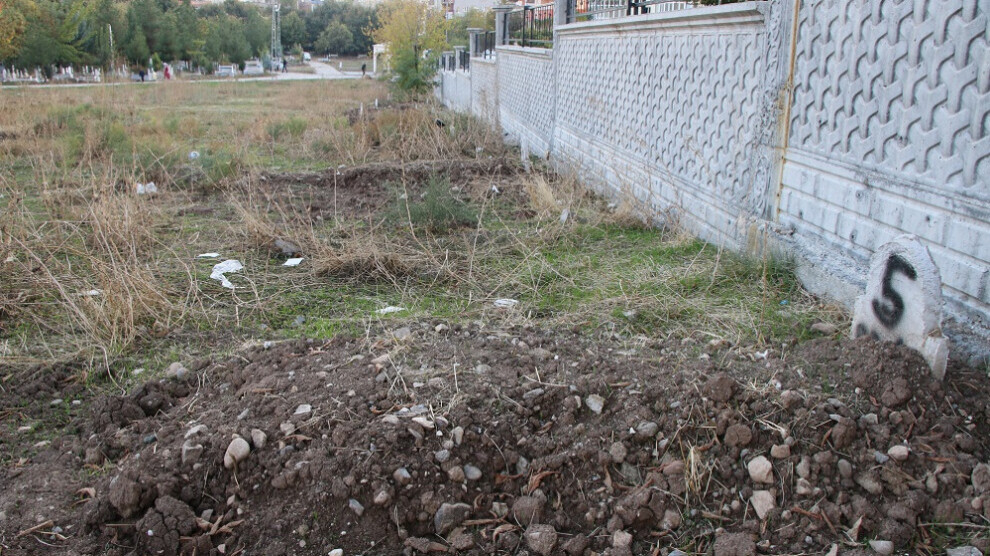 Mehmet Ali Kocak, who received the information that his son Abdullah Kocak was among the 5 HPG guerrillas who fell as martyr during clashes in the region of Herekol in Siirt on 28 September, gave a blood sample to perform a DNA test when he went to the hospital on 29 September to retrieve the body. However, without waiting for the DNA test result, the remains were buried in the homeless area of Zevye graveyard in the city center on 2 October.
The Koçak family would be able get the results of the DNA test 40 days after it had been performed and will therefore apply to the prosecutor's office to be able to bury their son in a graveyard of their choice.
The DNA test Mehmet Ali Koçak performed in Siirt State Hospital gave a 97.9 percent match with his son's blood, yet the body was buried in a hurry.
Koçak stated that when asked about the DNA test 15 days later, he was informed that the body was in the morgue and that their request to have it delivered was not accepted. Noting that he submitted a petition to the Siirt Chief Public Prosecutor's Office, Koçak said: "The petition I submitted to the Prosecutor's Office did not receive an answer. When 40 days passed, the result of the DNA test came. The result of the test was a 97.9 match. I wanted that body to be buried with religious obligations, but instead my son was buried in the nameless cemetery."
Adding that the remains of their loved ones are treated in a way that harms human dignity, Koçak called for the prevention of such attacks on the dead.