MEBYA-DER protest attacks on guerrilla funerals
MEBYA-DER protested the attacks on guerrilla funerals.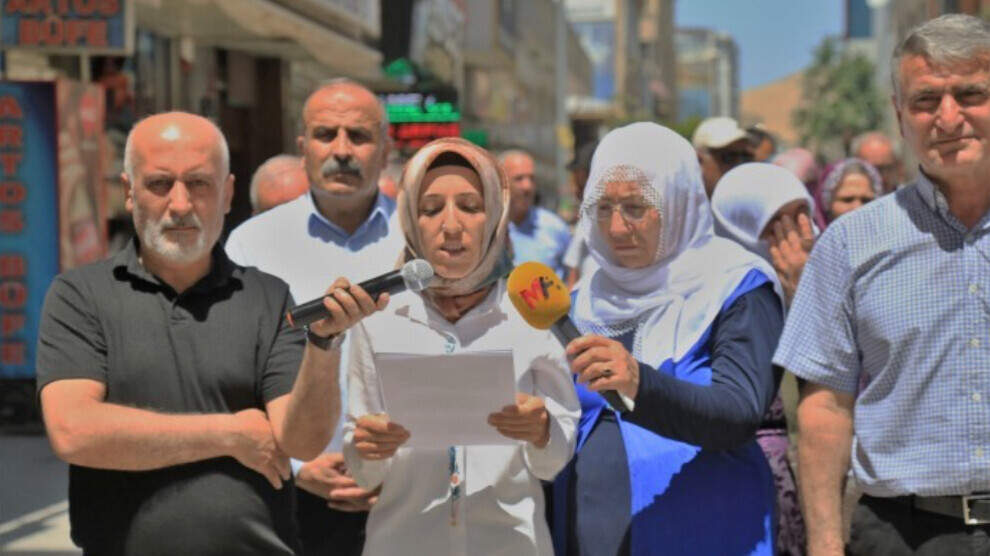 MEBYA-DER (Aid, Solidarity, Unity and Culture Association) made a statement in front of the association building in Van. In addition to the executives of the association, the People's Democratic Party (HDP) and Democratic Regions Party (DBP) Association for Assistance with Families of Arrested Convicts (TUAY-DER) and the Peace Mothers Council executives attended the press statement.
Hanim Kaya, MEBYA-DER co-chair, said: "As families who lost their relatives in the most painful and brutal ways, we have seen the coldest face of death thousands of times."
She said that the government has sown feelings of war, racism, grudge and hatred for its own continuity, and added that the attacks on funerals and cemeteries are one of the evidence of this policy.
Kaya said: "We witnessed so many brutalities in a very short time. We saw the bodies of mothers taken from their graves and left on the streets for days, we saw bodies dragged on the streets. The bodies of the kidnapped were secretly buried on the curbs, and the bodies of the sons were delivered to mothers by post. As if what has been done is not enough, we also witness and encounter practices that amount to psychological and emotional torture of families during the delivery of bodies. We are faced with a mentality that prolongs the mourning process by keeping the delivery of DNA results on hold. We witness families not being allowed into cemeteries during the funeral of their children. Often, these families cannot fulfil the requirements of religious obligations, and are not allowed to mourn as they wish. It is our most natural and human right to attend funerals. For this reason, as an institution and as citizens, we reclaim this right which has been taken from us."