Mehmet Emin Sosin walks free after 30 years in prison
Mehmet Emin Sosin, who was arrested in Şirnak in the early 1990s, was welcomed with enthusiasm in Adana after his release 30 years later.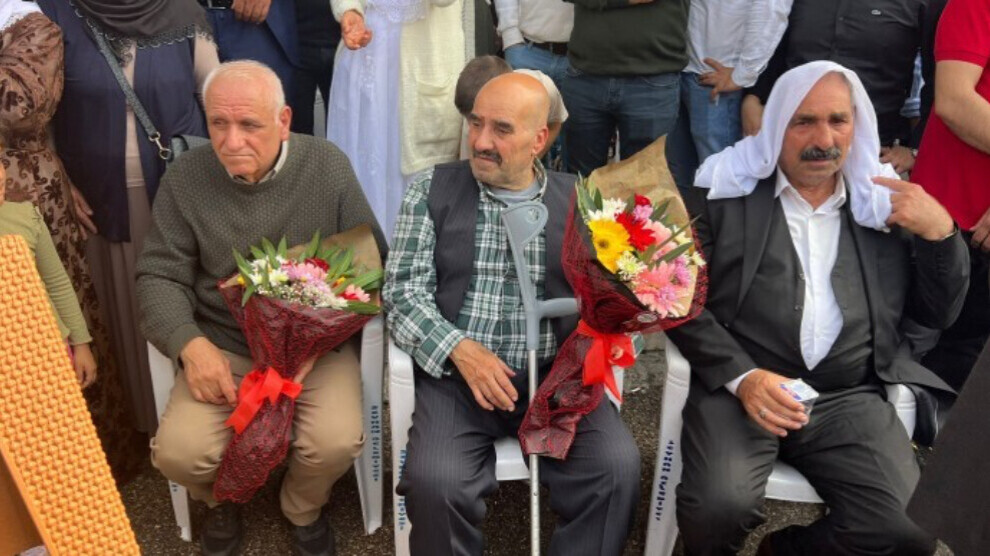 Mehmet Emin Sosin was arrested in the Hezex (İdil) district of Şirnak in 1993 and was sentenced to life imprisonment on the charge of "disrupting the unity and integrity of the state".
Mehmet Emin Sosin was released on 2 November, at the age of 66, after 30 years of captivity.
Sosin was on the list of ill prisoners of the Human Rights Association (IHD). After his release from Giresun Espiye L Type Closed Prison, he came to Adana, where his family lives.
Sosin, who walks on crutches, was welcomed with enthusiasm in the Şakirpaşa neighbourhood in Seyhan.
Emin Sosin spent some time with his relatives and those who came to meet him.