Mother of seriously ill prisoner Devrim Ayık calls for his release
Hülya Ayık is the mother of prisoner Devrim Ayık. Her son suffers from intestinal disease. "My son has trouble in his eyes and cannot meet his daily needs alone."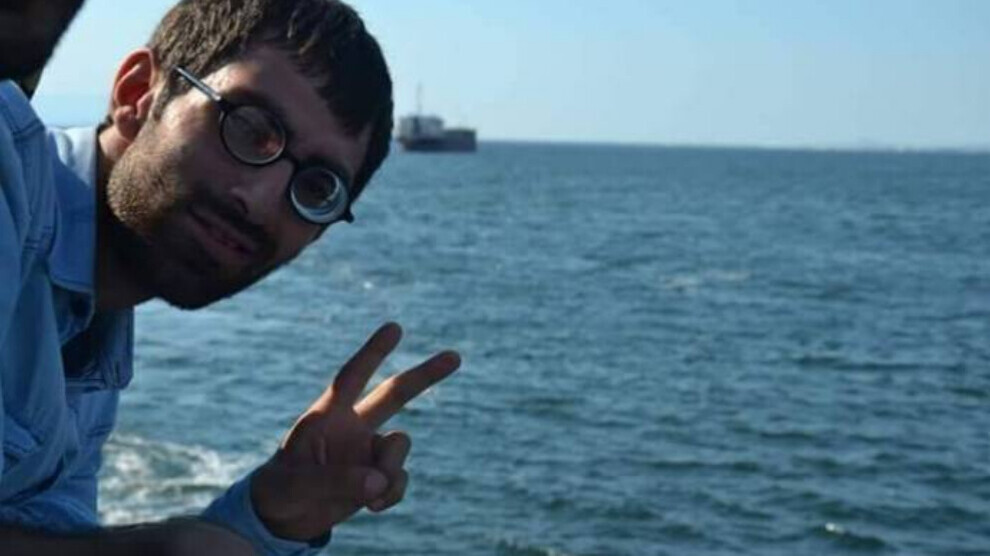 According to the data of the Human Rights Association (IHD), a total of 13 ill prisoners have died in jail the first 3 months of 2021. Two of them were in serious condition. The report issued by the IHD said that there are a total of 1,605 ill prisoners and 604 of them are seriously ill. On the day the report was published, 67-year-old Gülsa Gültekin, who had been imprisoned for 28 years, died in Tarsus T Type Prison.
The conditions of prisoners in Turkey and Kurdistan are getting worse. One of these ill detainees is Devrim Ayık, who has been arrested four times since 2015 and is currently held in Eskişehir H Type Prison. Ayık, who has intestinal disease, also has vision problems. His mother, Hülya Ayık called for the release of all sick prisoners.
Emphasizing that her son has been arrested four times in six years, Hülya Ayık said: "Devrim was first arrested and charged with being a member of a terrorist organization in 2015 because he sang in Kurdish and danced halay. Devrim suffered from Crohn's before he was arrested. In prison he was receiving delayed treatment for a condition which requires strict medical attention. He was released after 3 years. However, he was arrested again on the same case on January 12. My son was first sent to Izmir, then to Şakran Prison, then to Edirne F Type Prison, and finally to Edirne F Type Prison. He is now in Eskişehir H Type Prison. My son's illness is serious. That's why no prison wants to take responsibility."
Saying that his son lost his right eye as a result of an accident in 2006, Ayık continued: "He can't see well in his left eye either. My son cannot live alone in prison. He is currently in quarantine with 3 friends. He cannot meet his needs if left alone. It was reported that he needed urgent treatment. However, the prison administration did not provide treatment. Today, there are thousands of prisoners with serious illnesses, including my son. Their condition is critical. Let's be the voice of ill prisoners. Let there be no more deaths in prisons."
Drawing attention to the ongoing hunger strikes of political prisoners Ayık said: "Prisoners are isolated and tortured. The prisoners just shout slogans and bang on the doors against the isolation and the unlawfulness experienced. The prisoners cannot make their voices heard. We must be their voice.
Hundreds of ill prisoners are held on their deathbed. I am making this call not only for my son Devrim, but for all political prisoners, they are all my children. We must raise the voice of the prisoners everywhere. Let's be the voice of the prisoners together."
The invading Turkish state is bombing a village and a refugee camp in Ain Issa.
According to the information received, the invading Turkish state started bombing the surroundings of Ain Issa district, the village of Mielek and the refugee camp near the M4 highway. The bombing began at around 10:30 local time. More detailed information on the attack could not be obtained.
The Turkish state occupies many settlements in Northern and Eastern Syria and bombs civilian settlements almost daily. War crimes are systematically committed in occupied areas. A terror regime was established in the region with murder, torture, kidnapping, threats, looting and sexual attacks.