New ban on lawyers and family visits imposed on Abdullah Öcalan
A new ban on lawyers and family visits was imposed on Kurdish People's Leader Abdullah Öcalan.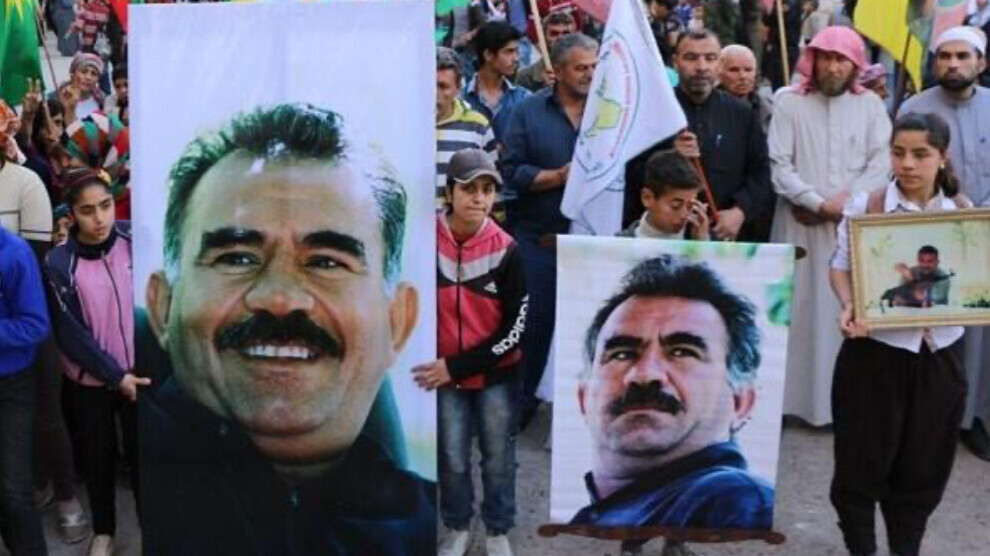 Kurdish People's Leader Abdullah Öcalan has been kept in isolation in Imrali since 1999. There has been no news of him for the last two years. Requests for a visit remain unanswered for a long time. The judiciary feels no need to provide a justification. Although arbitrary and systematic obstacles are sometimes justified by disciplinary sanctions, this is only reported to their lawyers, sometimes weeks, sometimes months later.
According to the Mezopotamya Agency (MA), the lawyers last applied to the Bursa 2nd Execution Judge on 23 December 2022 to counter the rejection of family visits.
However, this application was rejected on 3 January 2023, citing a three-month ban on family visits. No justification was given for the ban, except that it was a "disciplinary punishment".
Lawyers filed an appeal to the Bursa 1st High Criminal Court on 10 January to have this decision lifted. The court rejected the objection on the same day without giving any reason.
Visits banned after earthquake
In addition to the repeated applications for visits presented every week, lawyers and family members applied for visits immediately after the earthquake that occurred in Maraş on 6 February and affected many provinces.
Following this request, it was reported that Abdullah Öcalan, Ömer Hayri Konar, Hamili Yıldırım and Veysi Aktaş, all in isolation in Imralı, had been given a ban on visits for 3 months on 21 December 2022. The ban should end on 10 January 2023.
New bans on visits
Despite this, the lawyers continued to apply for a lawyer's visit twice a week and a family visit once a week.
The lawyers continued to file applications in April, but all were rejected. Meanwhile, it was learned that a new ban on visits was decided on 15 March. This new ban ended on 30 March.
The decision to ban visits was brought to the Bursa 1st High Criminal Court on 14 April. This objection was rejected on 30 April. Thus, a new ban was imposed on Abdullah Öcalan.
New six-month ban on 26 April
When the lawyers applied to the Bursa Execution Judge on 27 April 2023, no response was given.
Instead, the lawyers were notified by the Bursa 1st High Criminal Court through a communiqué that included a decision taken by the Bursa 3rd Criminal Court on 26 April that a new 6-month ban on visits was imposed on Abdullah Öcalan.
Lawyers made individual applications to the Constitutional Court (AYM) against the new ban.