New information on the suspicious death of Garibe Gezer
Fahrettin Keskin stated that his daughter Yıldz Keskin, who was imprisoned in the same cell as Garibe Gezer, who died suspiciously in Kandra Prison, suggested that Garibe was murdered.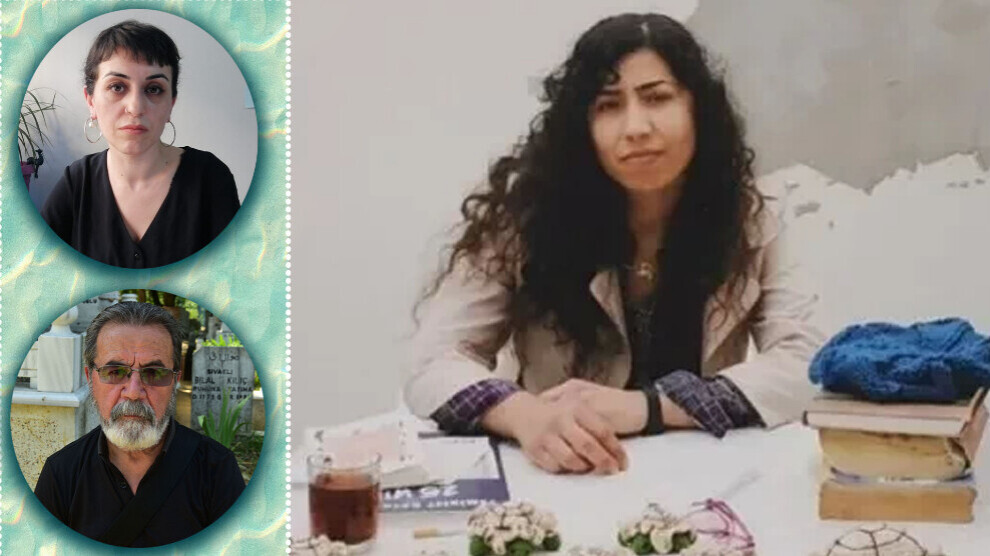 Even months later, the veil of mystery surrounding Garibe Gezer's suspicious death in a solitary cell where she was confined in Kandıra No. 1 F-Type Prison has not been lifted. While the lawyers were unable to examine the investigation file due to a confidential order, new information was obtained from the prison. Political prisoner Yıldız Keskin, who was in the same cell section as Garibe Gezer, told her father, Fahrettin Keskin, who came to visit her after the incident, that Garibe might have been killed.
Fahrettin Keskin, who is also a member of the Association for Solidarity with the Families of Prisoners and Convicts (TAYAD), spoke to ANF.
She was yelling that 'they are going to kill me'
Keskin said that he visited his daughter, who was imprisoned in the same prison, two days after Garibe Gezer died suspiciously, and said, "The first sentence my daughter said in our meeting was 'Dad, Garibe may have been killed here.' When I inquired how she came to such a conclusion, she said that Garibe had been tormented and abused numerous times by the guards, that she had been placed into the room with sponges, and that she had been screaming, 'I am in a dreadful situation, they are trying to rape me, they will murder me.' In fact, as a result of these never-ending cries, a political prisoner named Nurgül Acar petitioned the prison administration to allow Garibe to visit her cell and not be left alone, but her request was denied."
'THE CIRCUMSTANCE MUST BE INVESTIGATED'
Pointing out that his daughter was also kept in the section where Garibe was held, and that every cry from there echoed everywhere, Keskin said, "When I asked my daughter if Garibe was mentally ill, she said she had already lost her sanity as a result of the oppression and pain she had been through. In Kandıra Prison, political prisoners are confined in full isolation in one or two-person cells, and this circumstance eventually leads to psychological distress". According to Keskin, her daughter said that Garibe Gezer had been subjected to both psychological and physical torment and that when these two situations intersect, it might become terrible.
Keskin added that this situation must be investigated.
TOSUN: INVESTIGATION IS CONDUCTED SLOWLY
Garibe Gezer's lawyer, Jiyan Tosun, pointed out that despite the fact that months have elapsed since her client's suspicious death, the inquiry has not progressed.
Stating that they were unable to access the information due to the confidentiality order, Tosun said, "We objected to the ruling on secrecy, but it was also denied. We requested the autopsy report two weeks ago, and it has yet to materialize. In this regard, the Kandıra Chief Public Prosecutor's Office is proceeding slowly; they may not want to conclude the inquiry promptly because it is on the agenda."