PACE conference against the isolation of Öcalan
A conference was held in the Parliamentary Assembly of the Council of Europe (PACE) to draw attention to Kurdish People's Leader Abdullah Öcalan's situation.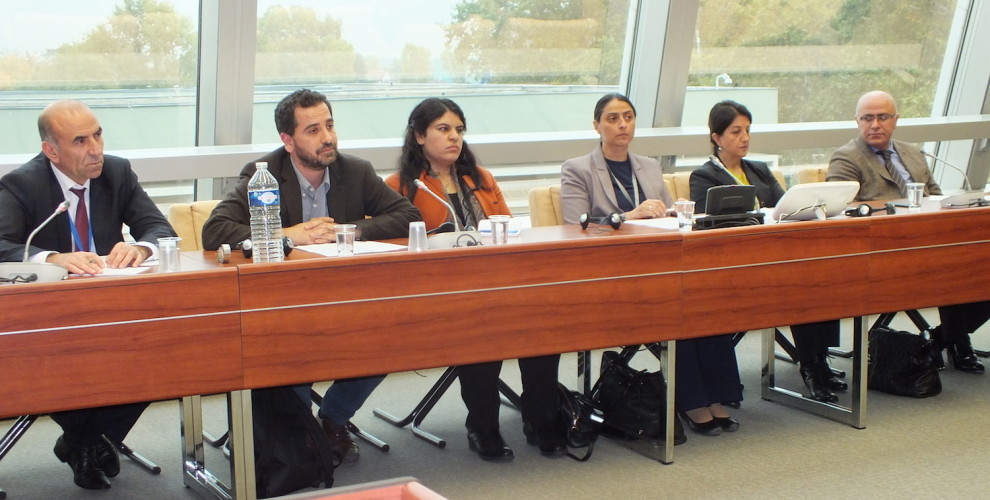 The isolation imposed upon Kurdish People's Leader Abdullah Ocalan, approaches by European governments and institutions and rights violations in Turkey were discussed in the conference held by the Parliamentary Assembly of the Council of Europe (PACE) United European Left group.
HDP Co-chair Pervin Buldan, Öcalan's lawyer Serbay Koklu, former HDP MP Dilek Ocalan, PACE Member and Batman MP Feleknas Uca, Imrali prisoner Veysi Aktas's sister Melihe Cetin and Imrali prisoner Hamili Yildirim's brother Polat Yildirim participated in the conference as speakers.
Speakers pointed out Öcalan's situation and criticized the Committee of Ministers of the Council of Europe, the Committee for the Prevention of Torture (CPT) and the European Court of Human Rights (ECHR) for remaining silent despite having knowledge of the isolation.
Speakers also posed the criticism that silence in the face of Turkey's rights violations pave the way for further victimizations.
A statement was read in the name of the Asrin Law Office and the families of Imrali prisoners in the conference. The statement said Ocalan hasn't been heard from at all since September 11, 2016 and pointed out the unlawful and arbitrary obstacles set out against visits: "Imrali, as an island prison, clearly showcases the Republic of Turkey's legal system."
The statement identified the practice against Ocalan to be "absolute isolation" and continued: "One reason the isolation can be implemented so strictly is without a doubt the international silence and apathy," criticizing ECHR and CPT's stances.
The statement also said, "The CPT feeds this daring, by not handling our appeals and reports about the period we haven't heard from (Ocalan). (...) CPT must visit the Imrali Island Prison and de facto our clients at once and carry out the necessary humanitarian and legal visits."
Ocalan's lawyers and the prisoners' families demanded an immediate end to the unlawfulness in Imrali and called on all to "stand against the isolation policies that serve insolubility, and to defend the will for a democratic solution that will bring a lasting peace."