PKK and PAJK prisoners to go on a hunger strike against isolation
PKK and PAJK prisoners are going on a 10 day hunger strike on November 27 against the isolation imposed upon Kurdish People's Leader Abdullah Öcalan.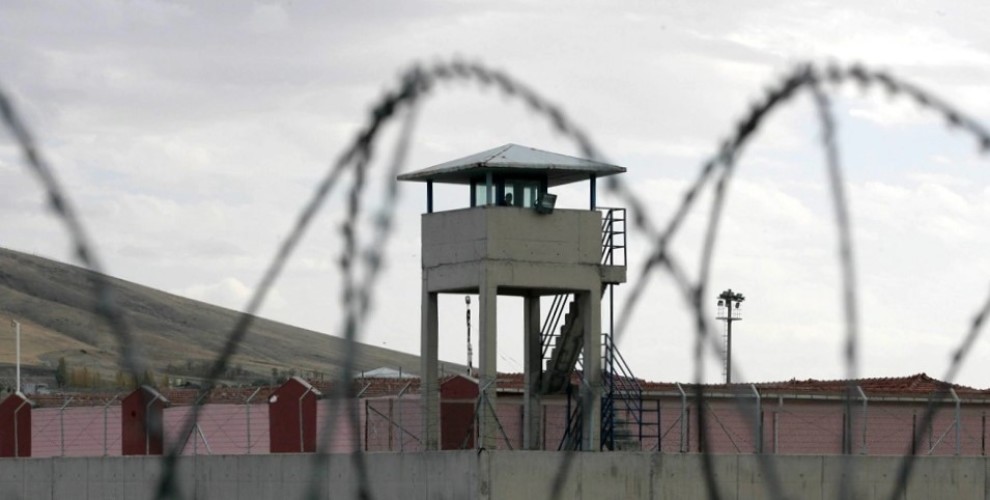 PKK (Kurdistan Workers' Party) and PAJK (Kurdistan Free Women's Party) prisoners in Turkey and Kurdistan are going on a 10 day hunger strike starting on November 27, the anniversary of PKK's founding, against the isolation imposed upon Kurdish People's Leader Abdullah Öcalan. Deniz Kaya read the statement in the name of all PKK and PAJK prisoners and said: "We celebrate the 41st year of our party, and wish our resurrection brings freedom to Leader Apo, all comrades and our people. We remember with respect our comrades who fell martyr for this cause."
The statement stressed that the Kurdish Freedom Movement's glorious resistance continues against policies of a total dirty and massacrist war against the Kurdish people by the AKP-MHP fascism, adding that Kurdish People's Leader Abdullah Öcalan has been in isolation for 20 years under inhumane conditions.
Deniz Kaya said the following: "In an extraordinary effort, our Leader started the peace process. But Turkey's fascism responded with attempts to destroy Kurdish gains with their policies developed through a total animosity against Kurds. We as PKK and PAJK prisoners say once more that we stand by our leader under any and all circumstances. We have received the legacy of prison resistance from Mazlum, Kemal, Hayri, The Fours and Sara, and we continue our honorable resistance against inhumane practices of fascism."
OLD AND SICK PRISONERS ARE EXEMPT
"Our leader is our breath and our spirit of freedom. We have no more patience for this inhumane isolation," said the statement and listed the following demands: "From November 27 onwards, on the anniversary of our party's founding, all PKK and PAJK prisoners will go on 10 day alternating hunger strikes. Our only demand is to break the isolation imposed upon our Leader. Our action will transform and become much more radical shortly. We are following the prison resistance culture that says 'We love life enough to die for it', and as their successors we are entering a new period of resistance.
We are calling on all who call themselves democrats and intellectuals to be conscious of our action. We are calling on our peoples in Turkey and Kurdistan to come together around this action. All comrades in all prisons will continue this action without any further statement from us. Sick and old comrades are exempt from the action."