Platform to monitor prisons formed in Amed
The Amed Bar Association, IHD, OHD, Chamber of Medicine and TIHV have formed a platform for the hunger strikes.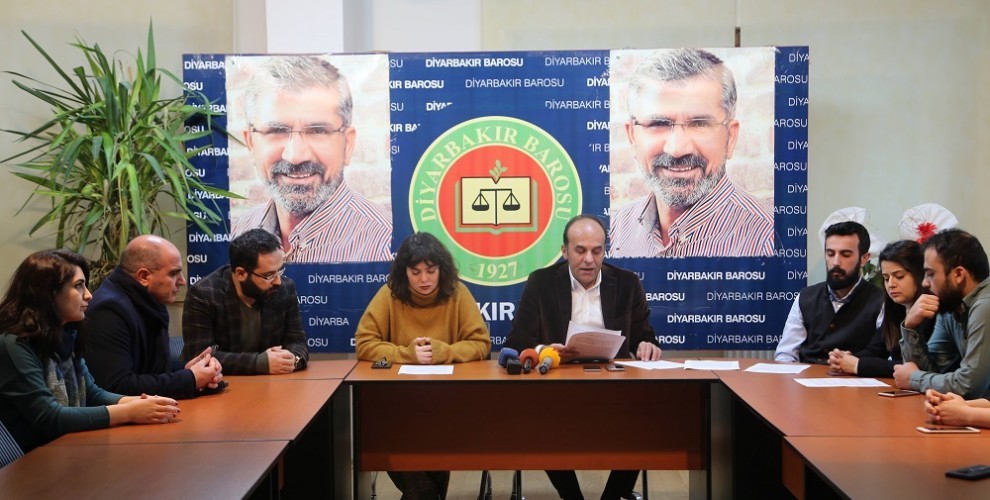 Amed Bar Association Prisons Commission, Human Rights Association (IHD) Amed Chapter Prisons Commission, Libertarian Lawyers Association (OHD), Diyarbakir Chamber of Medicine Human Rights Commission and Human Rights Foundation Turkey (TIHV) Representation Office have formed a platform to monitor the situation of prisoners on hunger strikes and the practices seen in prisons. Representatives from the commissions participated in the meeting held in the Amed Bar Association Education Center.
"ALL PRISONS ARE AT CAPACITY"
OHD Executive Committee Member Berdan Acun said the human rights violations that have continued for years in prisons in Turkey tend to have sharp increases during crisis periods. Acun mentioned the prisons built in recent years and said all prisons are at capacity or over due to the degeneration of the legal system. Acun added that the lack of effective functioning in legal mechanisms and their inability to produce results lead the prisoners to take on other methods of action and that the most severe of these is the hunger strike.
"LEYLA GUVEN HAS BEEN ON A HUNGER STRIKE FOR 61 DAYS"
Acun said Leyla Guven has been on the 61st day of her hunger strike to protest the isolation imposed upon Kurdish People's Leader Abdullah Ocalan: "And with the 3rd groups starting the unlimited nonalternating hunger strikes as of January 5, 2019, the number of hunger strikers has reached 130 as far as we could ascertain and our institutions have received appeals to date."
"WE MUST MONITOR THE PRISONS"
Acun pointed out that human life is beyond all concepts and concerns, and added that according to national and international statutes, dignity of arrestees and convicts in prison must be respected, no prisoner should be held under isolation conditions, and prisons should be open for civilian monitoring.
Acun called the government, relevant ministries and the general public to awareness to avoid any more deaths in prisons that occurred in previous actions: "We have decided to form a platform to monitor the practices in prisons. This platform will monitor the approach towards the hunger strikes that have spread through prisons and draft reports to be shared publicly at certain intervals. It will also handle the appeals to relevant authorities. Before the hunger strikes cause irreprable results, we are calling on the Ministry of Justice and all relevant institutions as well as the general public to awareness and to work for a resolution."