Political prisoner Mehmet Şahin released after 30 years
Political prisoner Mehmet Şahin was released after 30 years and 4 months of detention.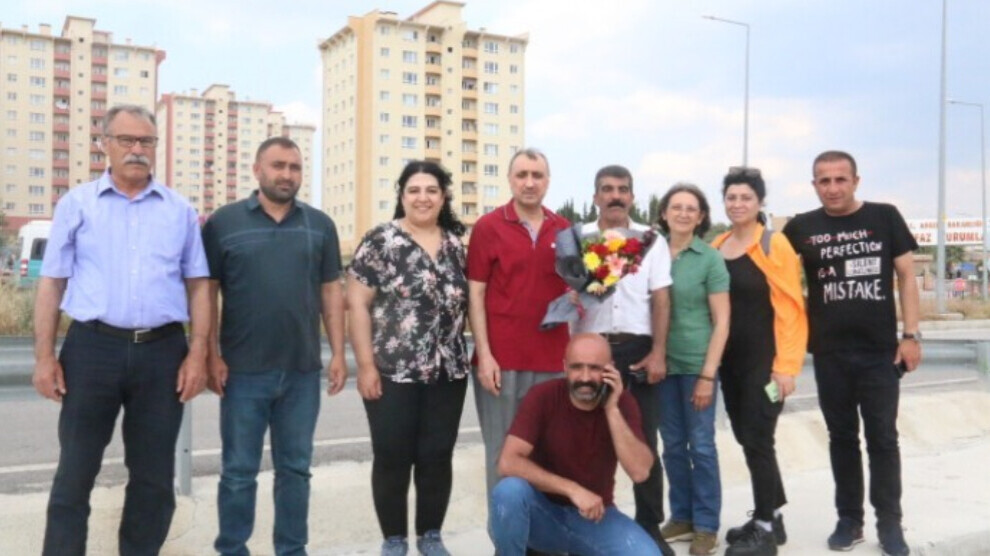 Mehmet Şahin, a political prisoner in Şakran No. 2 T Type Prison, was released after 30 years and 4 months. Şahin, who was detained in Batman (Êlih) in 1993 accused of "separatism", was sentenced to life imprisonment at the Diyarbakır State Security Court (DGM). Şahin, who was in Batman, Antep (Dîlok), Çankırı, Siirt (Sêrt) and Şakran Prison, was released by the Administration and Observation Board after a 4 months' delay.
Şahin entered prison at the age of 30. He was greeted with flowers by the executives of the Aegean Association for Solidarity with the Families of Prisoners (EGE-TUHAYDER), as well as his relatives in front of the prison.
Speaking after his release, Şahin said: "I don't see going out of prison as complete freedom. Free freedom is in the minds of people. If the sea was ink and the trees were paper, I wouldn't be able to express my feelings towards the friends I left behind. We did not live an ordinary life in prison. Freedom is beautiful. Yes, I'm excited. But my only wish is that all my fellow prisoners find their freedom. We want a world where not only Kurds but all peoples can live freely."