Political prisoner: Our lives are in danger
Şaban Kaygusuz and other prisoners were attacked by guards at the Kayseri-Bünyan Prison. One prisoner's foot was broken.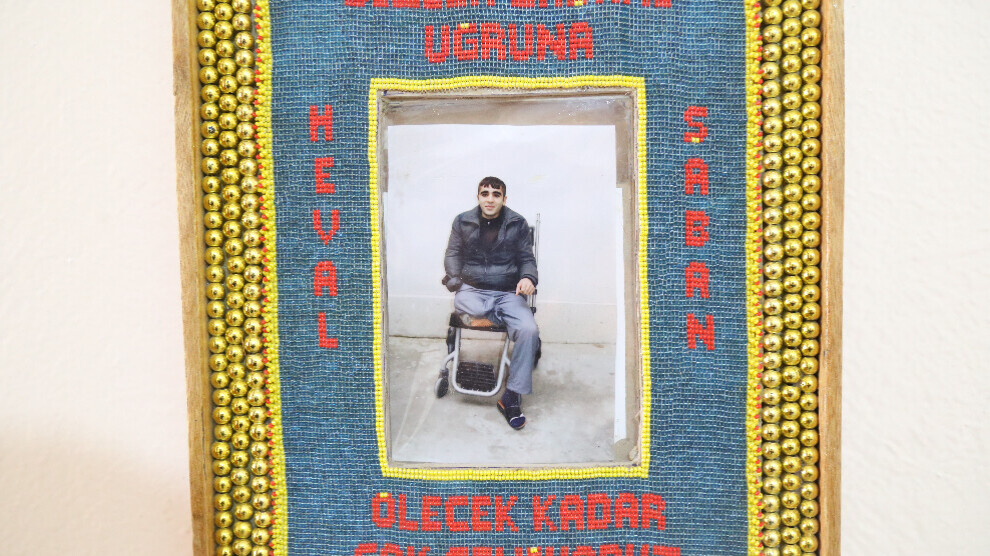 Political prisoners have been attacked by guards at the Bünyan prison in Kayseri province. This was reported by Şaban Kaygusuz in a telephone conversation with his family on Wednesday. The 24-year-old has a recognised severe disability of ninety per cent, including having only one hand and one foot. The former guerrilla fighter was captured in August 2018 during a military operation by the Turkish army in Siirt, seriously wounded.
Kaygusuz told his relatives that the attack took place on 23 January. His fellow prisoner, Yücel Hazar, had his foot broken. According to Şaban Kaygusuz, the prison staff wanted to force the prisoners to repeat the nationalist slogan "Happy who calls himself a Turk". When the prisoners exchanged the word "Turk" for "Kurd", the situation escalated. Kaygusuz stated that the permanent attacks on the prisoners take place on the orders of the prison warden Ali C. The prisoners are not safe of their lives, said Şaban Kaygusuz, who called on his family to make the events public.
His brother Muhammed Kaygusuz said after the phone call: "We condemn the action against a person with a ninety percent disability. This treatment is a crime against humanity. Every day we hear of deaths in prisons. We are in great concern. Those in charge must fulfil their responsibilities and human rights organisations must investigate the conditions in prison."
Ali Saday, who is jailed in the same prison, also reported mistreatment by prison staff during a phone call to his relatives on 24 January.