Political prisoners at Van's F-Type Prison report torture and abductions
Political prisoners at Van's F-Type Prison report torture and abductions. Accordingly, prisoners are taken to an unknown place and mistreated there.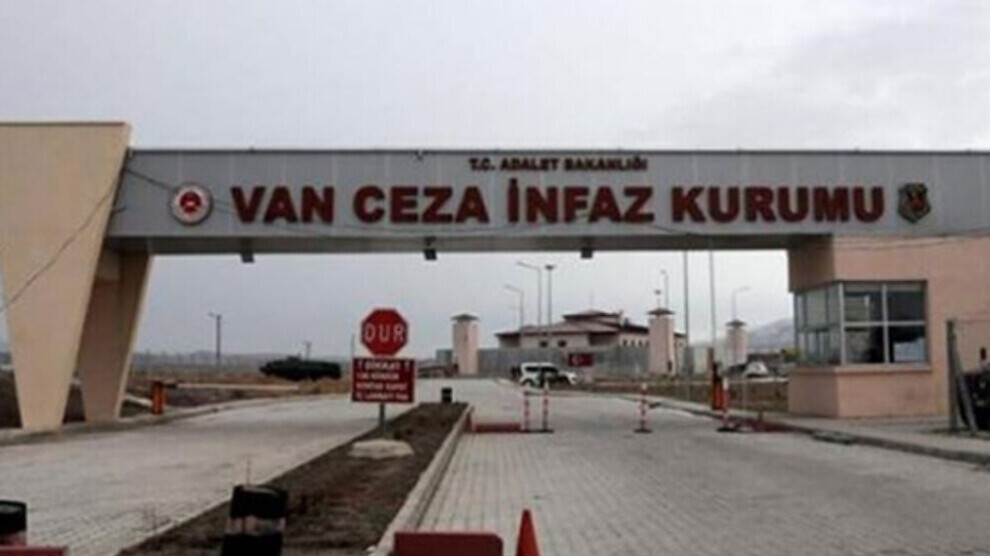 The reports of torture and ill-treatment in Turkish prisons persist. The news of the F-Type Prison in Van has now reached the public. In particular, prisoners who took part in the hunger strike demanding the end of the isolation of Abdullah Öcalan are apparently removed from their cells under the pretext of interrogation and mistreated in an undisclosed location. Prisoner Adem Özbey tells how some people who did not identify themselves took him out of his cell, tortured him and brought him back hours later. Özbey's experience is just one example. Apparently, quite a few prisoners were subjected to this ordeal by the same people.
"We fear for our lives"
The allegations of torture were leaked outside through phone calls with relatives. The prisoners reported an increase in the repression after the end of the hunger strike and spoke of cell raids in which prisoners were abducted in the middle of the night.
The prisoners said: "Adem Özbey was abducted in front of all the other prisoners. Several prisoners were tortured. Cell searches have been increased and torture continues to increase. Our lives are threatened. We want the press to report on it. The public needs to know what is going on. They do not take prisoners to the hospital for examination (as usual with interrogations or arrests). They take them to an unknown location under the pretext of interrogation. They pressurize and torture the prisoners. When our kidnapped friends returned, they had marks of torture on their bodies. We turned to the public prosecutor and filed criminal charges against the guards and the responsible prison authorities."
"We will not remain silent"
In an ANF interview, relatives of prisoners spoke about the attacks: "The political prisoners are locked up and sentenced without any guilt. These attacks are directed against the Kurdish people. Torture against prisoners is torture against all of us. The Kurdish people will not be silent about this torture. We will pursue legal prosecution. After talking to the prisoners on Thursday, we decided to file a complaint."