Prison administration forces Aysel Tuğluk to write petition
HDP former co-chair Figen Yüksekdağ said at the hearing of the Kobanê trial that prison execution officers forced Aysel Tuğluk, who suffers from dementia, to write a petition.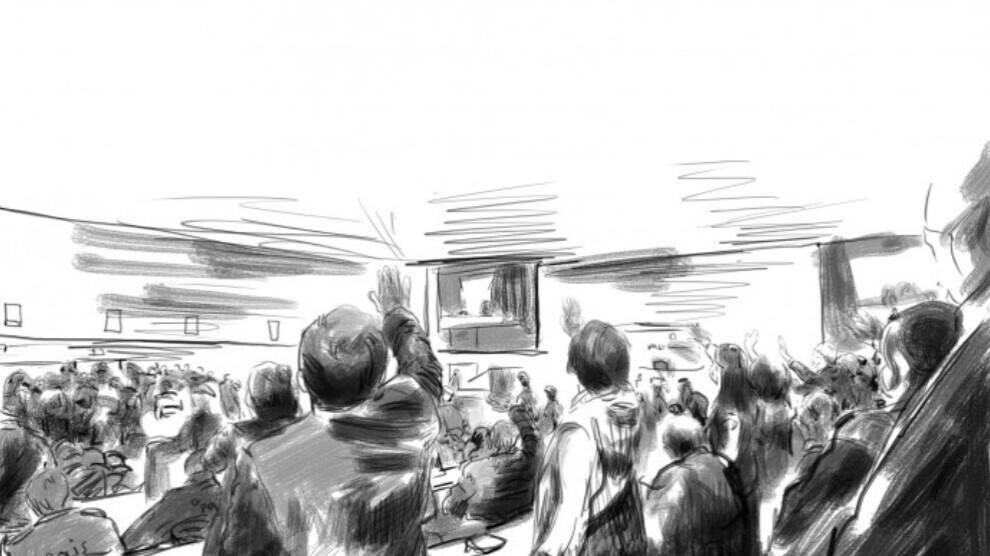 108 people, including 21 currently in prison like former co-chairs of the Peoples' Democratic Party (HDP) and members of the party's Central Executive Committee are on trial in the so-called Kobanê case for the protests that took place between 6 and 8 October 2014 against the ISIS attacks on Kobanê. The 15th hearing of the case continued at the Sincan Prison Campus.
Speaking at the hearing, former HDP co-chair, Figen Yüksekdağ, criticizes the court's attitude towards Aysel Tuğluk, who is suffering from dementia, and said: "Aysel Tuğluk is seriously ill. Yet, we are faced with poverty of morality and conscience. What is being done to Aysel Tuğluk is the implementation of the law of the enemy."
Highlighting that the prison administration put pressure on Aysel Tuğluk to force her to prepare a petition, Yüksekdağ said: "Tuğluk is faced with such pressure despite being unable to read a 3-line text. There is pressure on Tuğluk to attend the hearing. The AKP will not stay forever and our friend will come out of prison and you will be held responsible for it."
'Null judgement'
Yüksekdağ said that Aysel Tuğluk was unable to take any decision and added that "this is a null judgment." Yüksekdağ demanded that the proceedings for Aysel Tuğluk be stopped.