Prisoner Subaşı has cancer and must be released, says the IHD
IHD Istanbul Branch Prison Commission said that Hasan Subaşı, who is suffering from cancer, should be released immediately.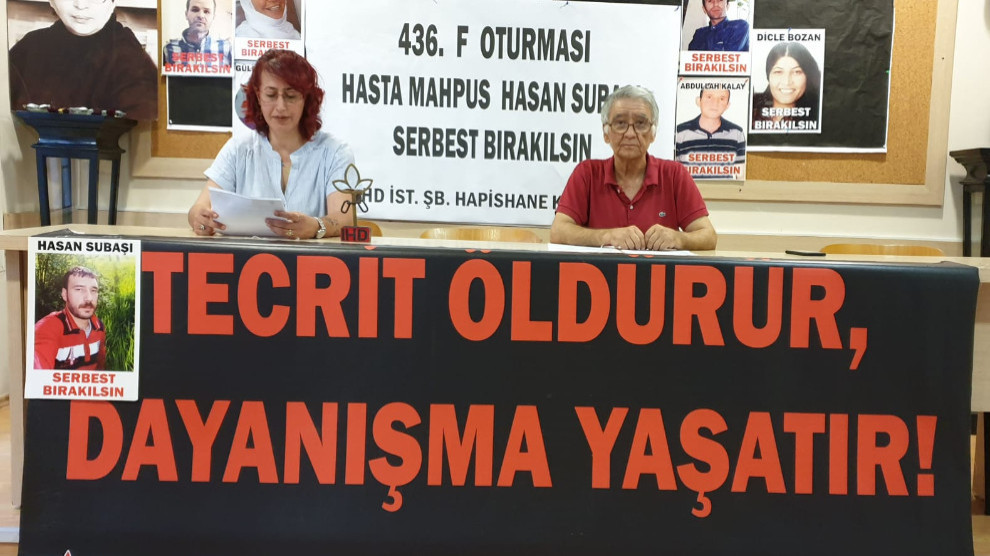 The Human Rights Association (IHD) Istanbul Branch Prison Commission held the 436th F sit-in in order to draw attention to the condition of ill prisoners.
The action was held via virtual media accounts once again this week due to the coronavirus outbreak. In this week's session, attention was drawn to the condition of Hasan Subaşı, who is suffering from cancer and is held in L Type Prison No. 6 in Silivri.
The statement of the week was read by the members of IHD Prison Commission Meral Nergiz Şahin and Mehmet Acettin.
"Covid-19 and the obstacles to access health continue to threaten the lives of all prisoners, and in particular the elderly and those with severe and chronic diseases," the statement said.
It was stated that while Subaşı was in prison, he became ill due to a cyst formed in his large intestine.
"He undergoes chemotherapy, but the disease has spread to his left lung," said the statement adding: "Doctors say that surgery is required again, yet no surgery is in sight. Subaşı is still held in prison despite his severe health problems."