Prisoner suffering from cancer not receiving treatment
Ill prisoner Hüseyin Durmaz, who suffers from cancer, is not receiving treatment in prison.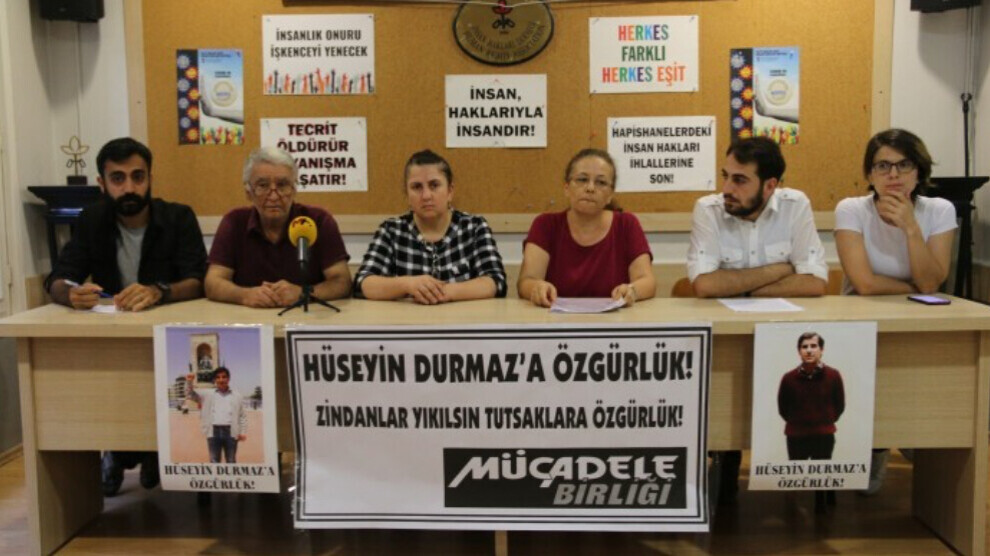 The Struggle Union held a press conference at the Human Rights Association (IHD) Istanbul Branch regarding the situation of seriously ill prisoner Hüseyin Durmaz in Kırıklar No. 2 F Type Prison. Durmaz's sister, Şerife Taşkın, attended the meeting, which was supported by the Solidarity with Prisoners Initiative (TDI) and IHD.
Fatma Yıldırım from the Struggle Union read the letter Durmaz sent.
Yıldırım said that Durmaz wrote in his letter that he knew that he would go through a difficult process and said: "I think I have started a new war that I will win."
Durmaz's sister, Şerife Taşkın, said that her brother called her two weeks ago and told her that he was sick. Taşkın said: "There is a need to take food supplements from outside. He is at risk of getting an infection because he comes and goes from the prison."
'There is no possibility of treatment in prison'
Durmaz's lawyer, Seher Dursun, said that they applied for a postponement of the execution right after the cancer diagnosis and they still have not received an answer. Dursun emphasized that it would not be possible for Durmaz to be treated in prison, and called for solidarity with all ill prisoners.
Muhammet Servisci from the Struggle Union, said: "In order for Huseyin to cope with this difficult disease, the treatment must be continued in a healthy and clean environment and he should be protected from complications." Emphasizing that these conditions cannot be met in prison and that he should be released as soon as possible.