Prisoners issue call after increase in rights violations
Women prisoners in Kayseri Bünyan Prison exposed new violation of rights.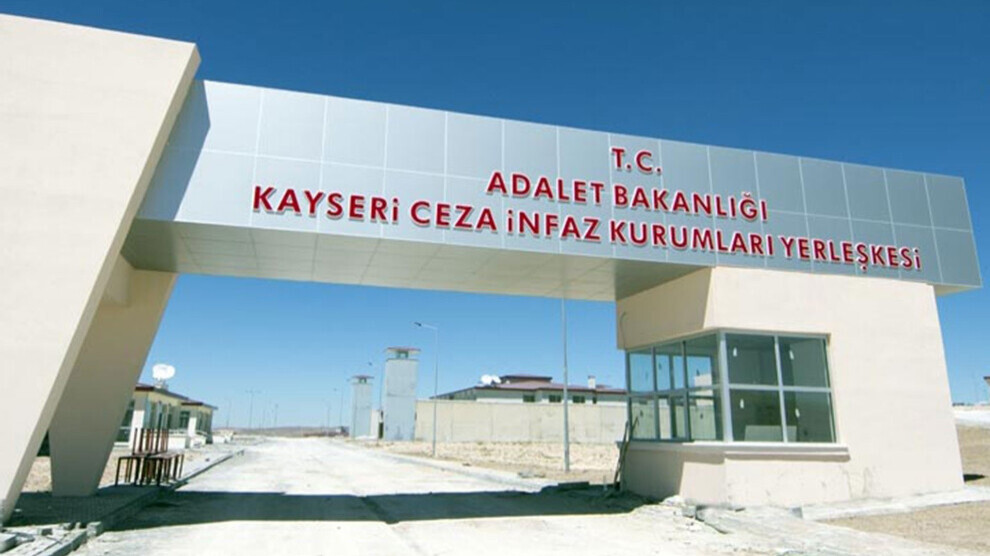 Every day new rights violations in prisons are reported. 12 women prisoners held in the same ward in Kayseri Bünyan Prison, one of the jails where violations of rights increased during the coronavirus (Covid-19) pandemic, shared the harassment they are subjected to through their families.
The families reported that the ward where the prisoners are kept was frequently searched. Despite the prisoners warning that this was unhealthy, the practice continued upon the instructions of the Ministry of Justice. The prisoners who protested the frequent searches of the ward were punished.
Speaking on the phone with her sister, Cemile Oğuz, political prisoner Sinem Oğuz (27), said that although the phone rights provided to prisons once a week were increased to two days because of the pandemic, this right was only granted for one month to general prisoners. Noting that the lives of the prisoners were endangered by the continuous searches carried out by the guards, Oğuz said that prisoners were not allowed their phone calls in an attempt to prevent them from telling what is going on in the prison to their relatives.
Cemile Oğuz added: "My sister said that there were serious violations of rights in prison. 6-7 of her prisoner friends were not released despite the end of their detention period. Our communication with the prison is cut off. We are worried about their lives. We are alive, my sister said, but we don't know if we'll be alive tomorrow."
Sinem Oğuz told her sister Cemile on Monday last week: "We cannot have visits, because of the pandemic. Our belongings were searched by 15 guards during one of the raids. We also told the prison administration that this situation is endangering our health, but they said that the order came from the Ministry of Justice.
There are 6-7 friends who have only a few months left before the end of their sentence. Our friends named Şefika Bilici, Kaniye Ağırman, Kadriye Külter and Berivan Bitmez won't be released from prison because of an arbitrary decision of the administration. Their release was suspended on the pretext that our friends were protesting and shouting slogans. Our friends objected to these allegations. What happened in prison in terms of violation of rights has become a policy. And this policy is shared by the Chief Public Prosecutor."