Professor Denis O'Haern: Imrali isolation is unprecedented
Denis O'Hearn, Professor of Sociology and Anthropology at the University of Texas at El Paso, said that the isolation system imposed on Abdullah Öcalan on Imrali prison island was unprecedented in the history of imprisonment.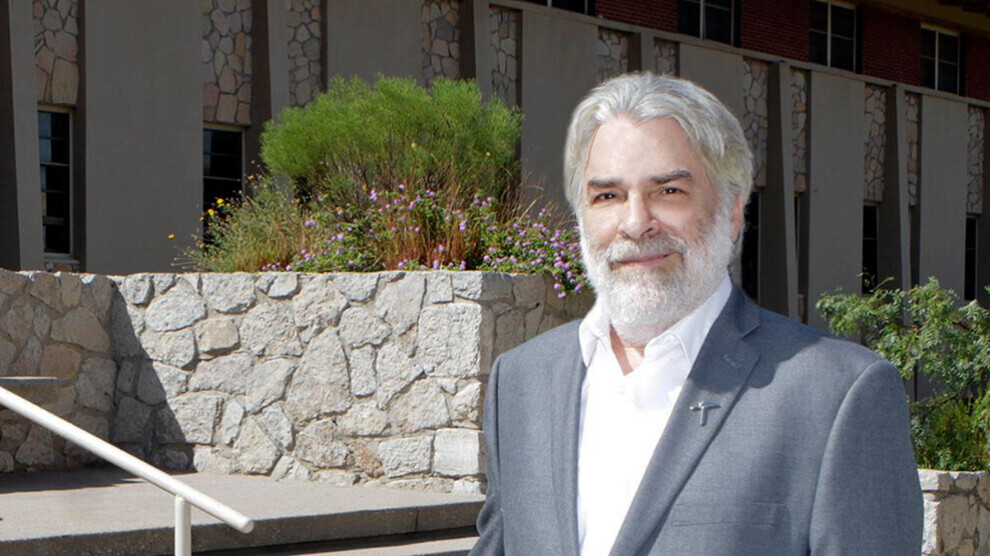 There has been no news from Abdullah Öcalan for over two years. The last contact with the Kurdish leader was on March 25, 2021, when he was able to talk with his brother Mehmet Öcalan. The short phone conversation happened about a year after a previous call, on 27 April 2020, and it is the first time since then that Öcalan had actual contact with someone outside.
Lawyers of Öcalan were able to meet their client on May 2-22, June 12-18 and August 7, 2019, for the first time in 8 years. Since August 7, 2019, all applications requesting a visit have gone unanswered.
In addition to domestic efforts, international campaigns were also launched to demand an end to the incommunicado detention of Öcalan. On May 11, three members of the International Imrali Peace Delegation held meetings with several institutions in Istanbul, including the Asrın Law Office, which represents Öcalan and his three fellow prisoners.
Members of the delegation attended the Council of Europe Summit held in Iceland on May 16 and brought up the isolation of Öcalan and demanded his freedom.
One of the members of the delegation, Denis O'Hearn, Professor of Sociology and Anthropology at the University of Texas at El Paso, spoke to the newspaper Yeni Özgür Politika about the isolation of Öcalan.
O'Hearn, who has written widely in the fields of isolated imprisonment and Ireland, published a book titled "Nothing but an Unfinished Song: Bobby Sands, the Irish Hunger Striker Who Ignited a Generation" about the life of Bobby Sands, a militant of the Irish Republican Army (IRA).
Imrali is worse than supermax prisons
Denis O'Hearn, who studies maximum security prisons known as H-Type, F-Type or "SuperMax", stated that the system in Imrali was unique in the world.
He said: "The only places close to the Imrali isolation system and total incommunicado are the notorious SuperMax prisons which the US introduced in both the US and Afghanistan after the Iraq war. I have not encountered any kind of isolation and total incommunicado to which Öcalan has been subjected for the last 2-3 years in any other country. If there were similar prisons, human rights groups would definitely have brought it up."
Speaking about these prisons, which are also called 'hell on earth', O'Harn said: "I had the chance to meet some prisoners and I know very well that these prisons are put out of sight in great secrecy. Nowhere in the world are there similar practices which do not allow lawyers and families to visit prisoners as in Imrali. At least in our recent history, I have not come across such an incommunicado isolation anywhere else."
Prisons in Nazi Germany
In a reference to the Nazi era prisons, Denis O'Hearn remarked: "You know, there were prison camps during the times of fascist Germany, but even back then there was communication with the Soviet prisons. In fact, the West is ashamed of the notorious SuperMax prisons and does not talk about them. But Turkey is not ashamed of Imrali, they openly maintain this isolation system without shame."
The Turkish state must face sanctions
Criticizing the silence of the European Union in the face of isolation, he said: "What is done to Öcalan is done for all the world to see and no one raises a voice against it. I believe that it is definitely a double standard."
O'Hearn continued: "They should impose sanctions on the Turkish state for what they have been doing to Öcalan. But the European community is not taking any steps in this regard. Pressure should be put on Turkey to comply with human rights and international laws."
Imrali isolation is torture
Reminding the Nelson Mandela Rules, O'Hearn said: "According to the Mandela Rules, if a prisoner is denied communication with the outside world for more than 15 days, this is called pure torture. This is absolutely torture. Europe is supposed to say to Turkey, 'What you are doing to Öcalan is torture'. But they don't do that."
The isolation of Öcalan must be brought to light
O'Hearn concluded: "The best thing that the international community and human rights organizations could do is not to allow Turkey to cast a veil over what is being done. Öcalan cannot be put out of sight on İmralı Island. What is done there must be brought to light, known and heard not only in Turkey but all over the world. What is being done to thousands of other Kurdish prisoners must also be heard and known. Everything must be brought to light."