Protests in Iran and Rojhilat continue on fourth month
Protests in Iran and Rojhilat continue.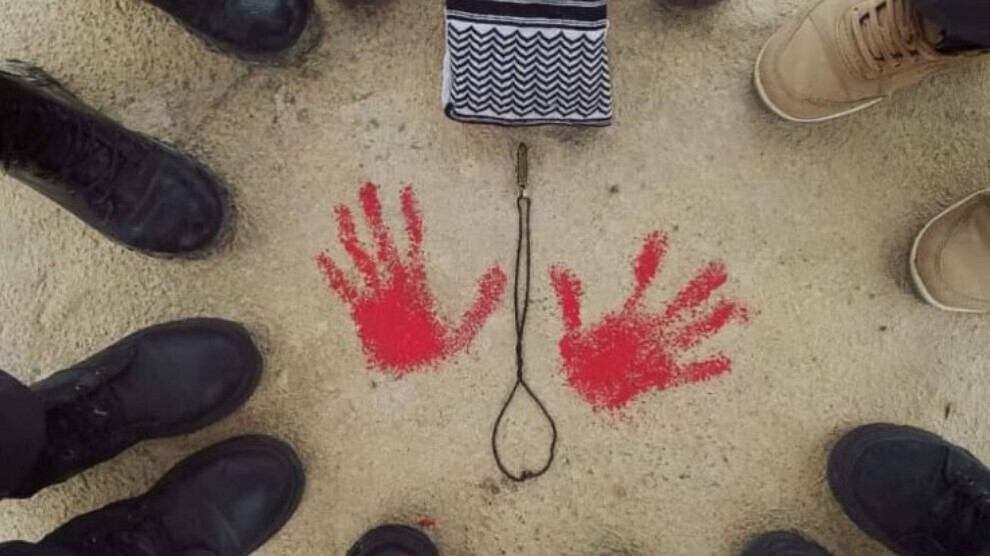 The protests in Iran and Rojhilat (East Kurdistan) continue. Young activists organized actions in the city of Ilam in East Kurdistan, as well as in the city of Bokan, where the birthday of Hejar Mam Xusrevi, one of the demonstrators killed, was celebrated at his grave.
It was also learned that a woman named Feride Seleati Pur from Sinai, who was hit by a bullet during the demonstrations on 17 November, lost her sight, but this information was not shared due to the pressures that had been going on for 2 months.
A statement made by the Iranian Students' Council, said that, on 7 December 2022, student Dunya Ferhadi was shot dead after an argument with Besic students at the Ehwaz University demonstrations. Her body was thrown into the Karun river.
Along with the demonstrations, the wave of arrests and detentions continues.
Support from outside Iran continues. An Iranian group in Canada held an action despite the cold weather. Iranian exiles in Europe will hold a march in Strasbourg today.
As well as supporting the 'Jin, Jiyan, Azadi' rebellion, Iranian activists will demand that the European Union recognizes the Iranian security forces as 'terrorists' because of the violent repression exerted on the demonstrators.
Most women are shot in the eyes
In the past four months of protests, hundreds of people have been shot in the eyes by security forces. Most of the wounded are women, hit by plastic bullets.
The story of a young woman named Xezel Renckêş, a law student from the city of Bender Ebase, went viral after it was shared on social media. Xezel lost her right eye as a result of direct fire by the regime forces on 15 November 2022.
Along with Xezel, a young woman named Mêrsêd was also injured in the eye as a result of direct fire by the state forces.
Another woman who was injured in the eye as a result of direct fire by Iranian forces was Nilufer Axayi. She was hit in front of Tehran's Hospital.
One of the most painful stories was the story of a young woman called Hêlya Babayi, a high school student. Helya was shot by state forces in a shopping mall in Tehran on 26 October 2022.
A group of civil activists called for the Iranian Ophthalmologists' Syndicate to establish a commission for those who have been injured.