Record turnout in Switzerland for second round in Turkish presidential election
Voting in Switzerland for the second round of the presidential election in Turkey ended on Wednesday night. A record turnout was confirmed.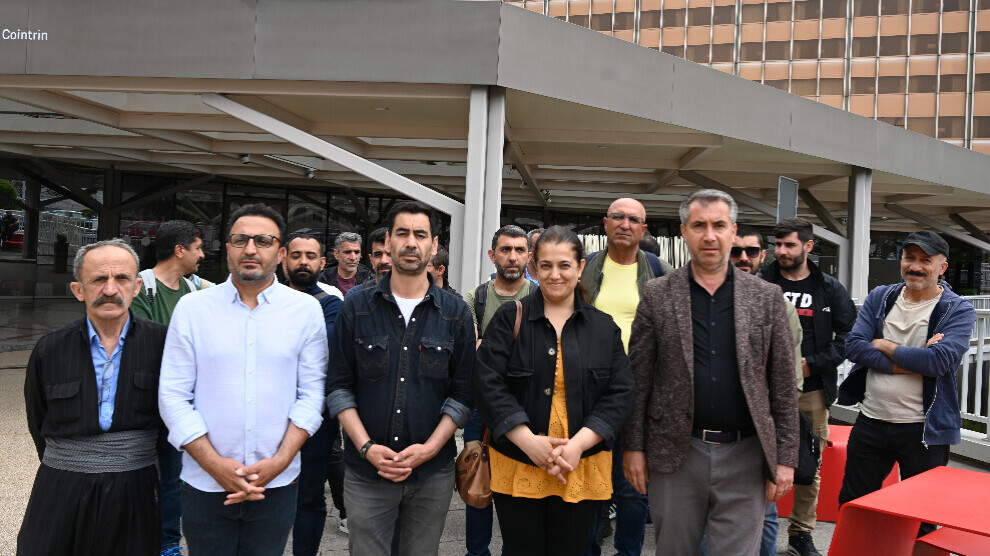 In the 31 ballot boxes established in Zurich, Bern and Geneva, Switzerland, 66,244 people cast their votes in 5 days. While this was an all-time record, there was a 6 percent increase in the number of voters compared to the first round.
The Green Left Party election coordination and the Swiss Alevi Unions Federation worked non stop to ensure voters could reach the polling stations.
Compared to the first round, young voters appeared to have increased. Swiss Democratic Kurdish Council (CDK-S) co-chair Hüseyin Mamaklı confirmed that the turnout of young people was higher compared to the 14 May elections and said: "Young people will determine this election. I saw that those who did not come to vote in the first round of the election came to vote in the second to protest injustice. People came to the polls as a reaction against this monist mentality. Our Green Party Left election coordination and Alevi institutions in Switzerland worked very well. Buses were organized in every area and the voters were carried to the polls."
In Switzerland, where there are 105,820 registered voters, those living in the Ticino canton cast their votes in Milan, while those living in Chur and St. Gallen and Turgau voted in Brengez, Austria. In Geneva, some voters registered in France also went to the polls.
In the city of Geneva, members of the Democratic Kurdish Community Center (CDK) visited the Green Left Party officials in front of the Consulate building.
Green Left Party Geneva representative Mehmet Sütçü, CDK Geneva co-chairs Mehmet Latif Çelebi and Tuba Yılmaz held a press conference on the last day of voting.
Sütçi said: "For 5 days we worked non stop so that the Erdoğan regime would lose. As of today, we are delivering the flag to our working friends in the country. Let the voters in the country go to the polls on Sunday and vote for their children, for their future, for their freedom, against the trustees, for Rojava and to protect their future. For the freedom of the Kurdish people, for the freedom of the people of the Middle East, the Erdoğan regime must lose."
Geneva CDK co-chair Mehmet Latif Çelebi addressed people who will vote in Turkey and North Kurdistan and said: "Anyone, Kurdish people, those who support democracy, socialists, Turks, Alevis, Lazis, Circassians, should go to the polls and make sure that this dictator go. We call on all the peoples of Turkey and Kurdistan to go to the polls and vote against the dictator in the country's elections."