Religious scholar Alkan condemns cruelty to the mortal remains of guerrillas
Religious scholar Abdullah Alkan condemned the non-delivery of guerrilla bodies and the inhuman treatment against mortal remains and families of victims.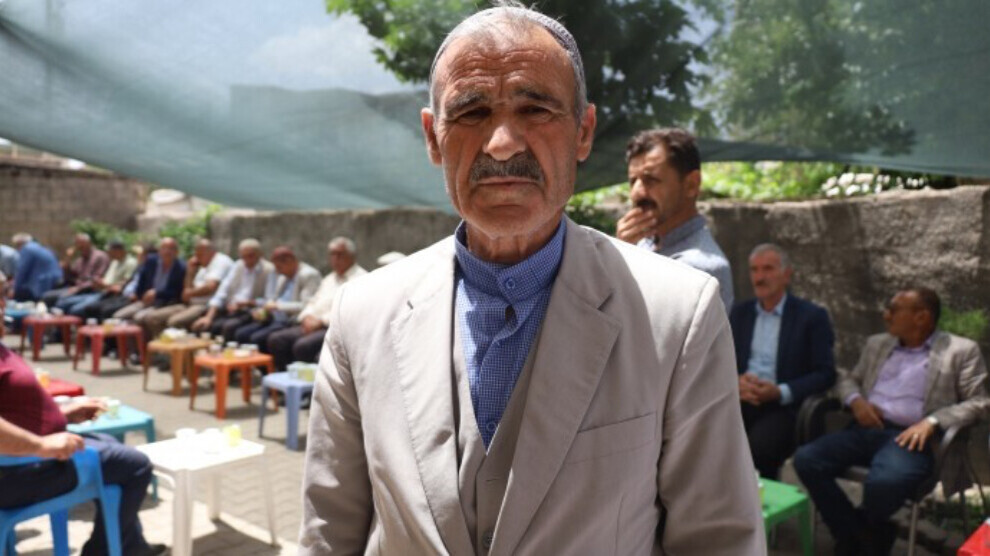 The Turkish state's inhumane practices against mortal remains of those martyred during the resistance against state brutality continue.
Delivery of guerrillas' bodies to families takes months, sometimes years. Inhumane treatment of mortal remains is also frequently reported during deliveries. Funerals of guerrillas are subjected to similar maltreatment. While many corpses are buried in secret without informing the families, those who manage to receive bodies face unprecedented pressure from state officials.
The bones of Hakan Arslan, who was martyred during the resistance against state terrorism following the curfew declared on December 2, 2015, in the Sur district of Amed province, were delivered to his father in a bag after 7 years.
The body of YJA-Star guerrilla Hamiyet Yalçınkaya (Leyla Amed), who was martyred in an armed clash in the Besta region of Sirnak province in January, was delivered to her family months later.
Speaking to ANF, religious scholar Abdullah Alkan, a member of the Religious Scholars Assistance and Solidarity Association (DIAYDER), said: "The oppressors do not allow us to organize funerals for our children in line with our own faith. It is a cruelty that they deny us this right. This act is wrong, both according to Islam and universal human values. In Islam, the body of the deceased is sacred. Those who run the state based on Islam have no respect for their own race and other races."
Alkan pointed out that the imams of the Directorate of Religious Affairs (Diyanet) do not obey what is said by Allah, but what is said by the Diyanet. He added: "Diyanet has forgotten its beliefs and values and relies on a fascist tradition."
The religious scholar concluded: "If a religion does not favour the oppressed, it means that it has been emptied of its content and has moved away from its essence. Because religion has always stood against oppressors like Pharaoh."