Rescue ship stranded off Italian coast
The rescue ship Open Arms is stranded off the Italian island of Sicily with 62 African migrants on board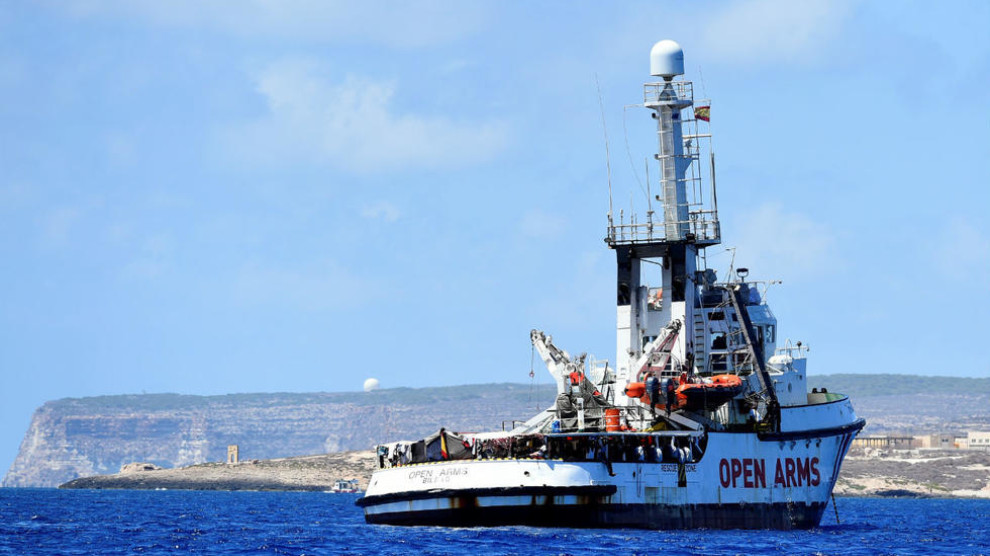 The rescue ship Open Arms picked up 73 migrants from a packed rubber dinghy drifting about 50 miles off Libya on Wednesday night and is seeking a safe harbour for those who remain on board.
Italy has allowed the ship to enter its national waters to take shelter from a storm but has so far refused to let the vessel dock, the charity said.
Italian authorities have evacuated 11 migrants from the Open Arms ship but not granted port access to the vessel, leaving it stranded in rough seas with 62 African migrants still on board, a spokeswoman for the Spanish rescue mission said on Sunday.
Among those evacuated are two young children and their families, several people suffering from burns and one man with a gunshot wound to his foot.