Saturday Mothers demand justice for journalist Ferhat Tepe
The young journalist disappeared in 1993.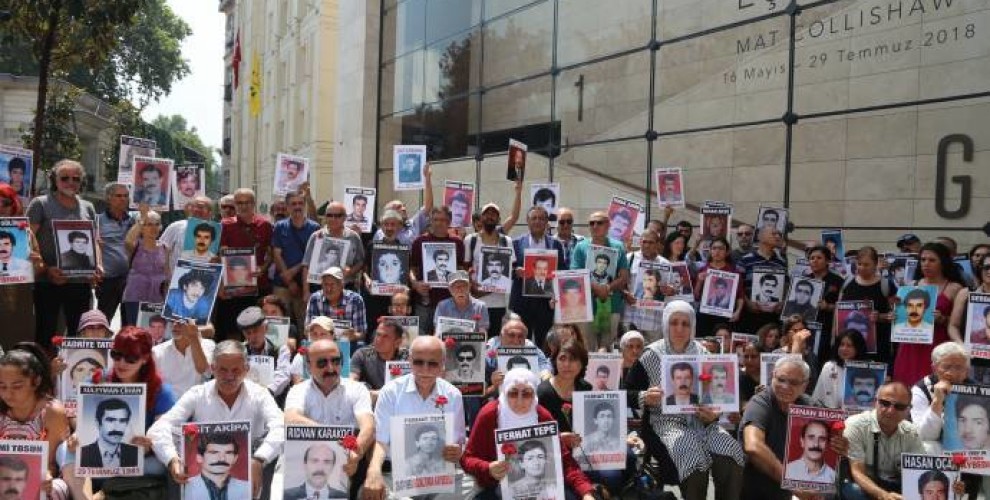 The Saturday Mothers gathered in Galatasaray Square in Istanbul for the 695th time, demanding to know the fate of the disappeared people and to claim justice.
Peoples' Democratic Party (HDP) Muş deputy Gülistan Kılıç Koçyiğit, Republican People's Party (CHP) Istanbul deputy Sezgin Tanrıkulu, the relatives of Ferhat Tepe and Saturday Mothers joined the meeting.
This week the story of young journalist Ferhat Tepe was told. He was tortured to death after being taken into custody on 28 July 1993.
Ferhat's father Ishak Tepe recalled that this year marks the 25th anniversary of the murder of his son.
"My son disappeared at the hands of State institutions. We have reported all the responsible names to the relevant institutions", said Ishak Tepe, yet no justice has been brought about.
Ferhat's mother Zübeyde Tepe said: "For years we have been exposing those who condemn us to a permanent sorrow. We want justice for our children. We want the killers to be found and tried. We want the bones of our children".  
Hüseyin Kalkan, friend of Ferhat Tepe and who worked with him at the same newspaper, said: "Ferhat was the youngest reporter of our paper".
On the evening of 28 July 1993, three people with guns abducted Ferhat Tepe in Bitlis city centre. It is known they were police officers in plain clothes. Following the kidnapping of Ferhat, a person called Ferhat's father and asked for a ransom for his life. Ishak Tepe publicly exposed the threat to Tatvan 6th Armored Brigade Commander General Korkmaz Tağma.
After denying that he was taken into custody as a result of the insistent search of the family, Ferhat's heavily tortured body was found 13 days later in the Elazığ Cemetery of the Nameless, where he was buried as an "unknown person".
The Saturday Mothers recalled that the family of Ferhat, unable to find the truth through domestic laws, has applied to the European Court of Human Rights.