Saturday Mothers: We will vote for democracy and freedom
The Istanbul initiative of the Saturday Mothers has formulated clear demands to the new government in the run-up to the parliamentary and presidential elections in Turkey tomorrow.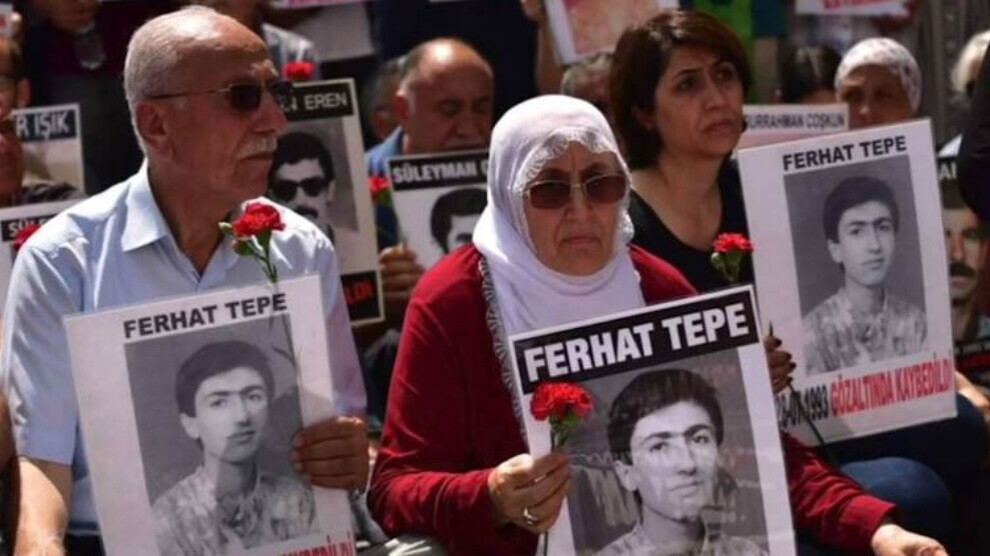 In the 946th week of their weekly protests demanding clarification about their disappeared relatives and prosecution of the perpetrators, the Saturday Mothers in Istanbul refrained from street action due to the elections to take place tomorrow and instead made online demands to the new government. The demands were expressed by Ayşe Tepe Doğan, the sister of Ferhat Tepe, a reporter for the newspaper Özgür Gündem, who was abducted and murdered by men in civilian clothes with walkie-talkies on 28 July 1993.
Doğan said that the Saturday Mothers and their supporters had decided not to go to Galatasaray Square today in order not to risk arrests in the run-up to the parliamentary and presidential elections. In recent weeks, members of the initiative have been regularly arrested.
Pointing out that the upcoming elections will not be held under free and fair conditions, Doğan said: "We hope that the elections will nevertheless produce a result that reflects the will of the people and helps to put an end to the authoritarian politics of polarisation and violence." For the Saturday Mothers' initiative, she said, it is clear that it will vote for human rights and freedoms, justice and democracy.
The Saturday Mothers announced their demands as follows:
* Signature, ratification and implementation of the United Nations International Convention for the Protection of All Persons from Enforced Disappearance without any reservations.
* Removal of obstacles to freedom of assembly, which is one of the fundamental values of a democratic society. Removal of the bans on Galatasaray and Taksim Square in particular.
* Legal provisions to classify, prevent and punish enforced disappearances in custody as crimes against humanity.