Seriously ill prisoner maltreated during hospitalization
Seriously ill prisoner Mehmet Emin Özkan travelled 3,300 kilometres in 2 weeks. The elderly man fell ill on the way.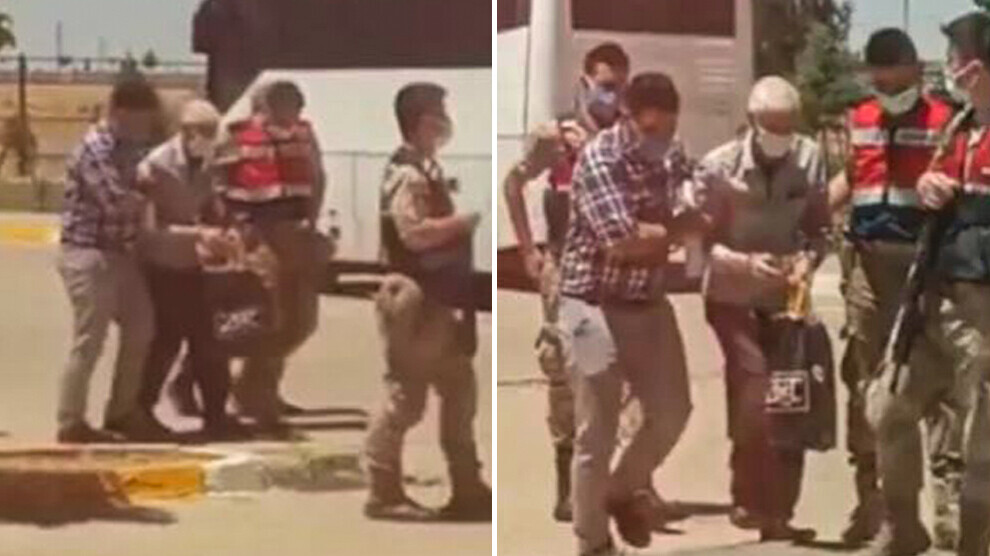 Mehmet Emin Özkan, an 83-year-old seriously ill prisoner jailed ins in Diyarbakır D Type Closed Prison, was transferred to the Forensic Medicine Institute (ATK) in Istanbul on June 27. Özkan was later taken to Istanbul by plane and kept in a prison there. He was then examined at the ATK to receive a report on his heart health. After the medical examination here, he was taken back to Amed by plane yesterday evening. It is reported that the elderly prisoner fell ill on the plane due to his health problems.
Özkan, who has severe health problems and difficulty in walking, travelled at least 3,300 kilometers in 2 weeks.
He was taken to Diyarbakır Gazi Yaşargil Training and Research Hospital 7 times in the last month due to the deterioration of his health condition. Handcuffed, he was finally taken to a hospital in Elazig for a health report. Özkan was sent back to prison in Amed on the grounds that the authorized hospital was there. He was not allowed to eat for a day while he was taken to Elazığ and brought back to prison.
Özkan, whose deteriorating health creates a life-threatening situation, was taken to Diyarbakır Gazi Yaşargil Training and Research Hospital on June 23 for a medical report following the applications of his family and lawyers. Despite his severe health problems, he was only subjected to a mental health evaluation. Despite a previous report saying that he is 87% disabled and "cannot stay in prison", The Gazi Yaşargil Training and Research Hospital Health Board which evaluated Özkan's mental health rather than his heart problems offered a psychiatrist treatment and said that "he can stay in prison".
Since the day he was imprisoned, Özkan had suffered 5 heart attacks and had 4 angiographies. He has many health problems such as heart condition, blood pressure, toxic goitre, osteoporosis, kidney and intestinal disorders, extreme weight loss, hearing-sight deficiency and memory loss.