Sick prisoner Vefa Kartal on death fast for 78 days
Sick prisoner Vefa Kartal has been on a death fast for the last 78 days because he isn't provided with treatment, and for other sick prisoners like him. His brother Umut Kartal called for awareness.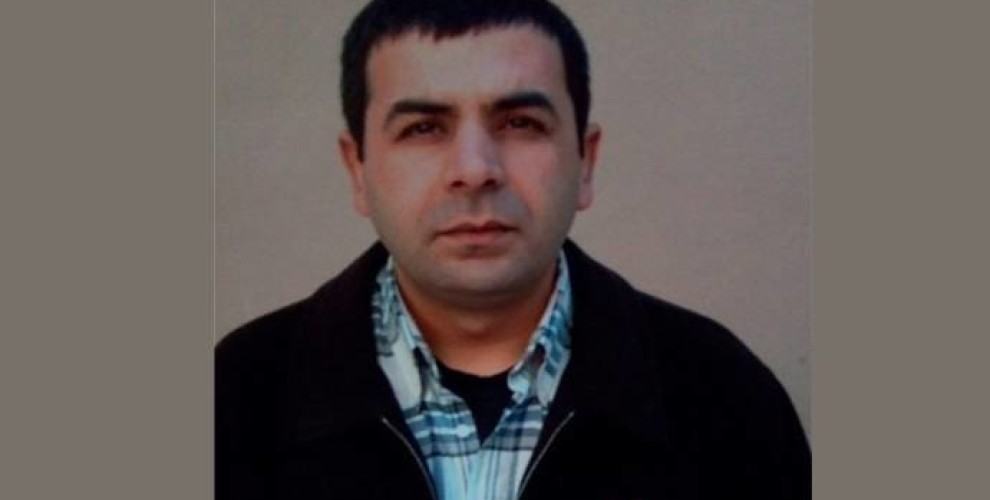 Imprisoned in the Tekirdag Type F Prison No.1, Vefa Kartal (42) has been on a death fast for the last 78 days because he isn't provided with treatment and to draw attention to the situation sick prisoners are in. Kartal, held in a solitary cell since September 18, 2017, has arrhythmia and 3 masses in his brain that continue to grow. He also suffers from Hepatitis B, gastrocele, hypertension, intestinal spasms, lipoidosis in his left chest, cysts, hemorrhoids, ulcers, acid reflux, bronchitis and kidney and urinary tract infections.
"ARBITRARILY NOT TAKEN TO THE HOSPITAL"
Umut Kartal said the following on his brother's situation: "Before he was taken to the Tekirdag Prison, he was in the Kiriklar Prison. During his time there, his right to treatment was arbitrarily denied. He has growths in his brain. An MR was taken earlier, but the report was deliberately 'lost'. They made another appointment. Then he arbitrarily wasn't taken to the hospital. He submitted a petition to the Justice Ministry for his treatment. He was taken to the Izmir Chief Public Prosecutor's Office to give a deposition. He was asked if the petition was submitted by him, when he said yes they tore the paper out in front of him. He was taken to Tekirdag in a rush after this visit."
Kartal said his brother wasn't allowed to take his personal belongings with him when he was exiled to the Tekirdag Prison on September 18, 2017: "He started a hunger strike to get his belongings back, and stopped after he got them."
"I WILL DIE WITH MY DIGNITY"
Kartal said he last spoke with his brother on September 12: "When we last spoke he said, 'I no longer expect anything, I will just die with my dignity.' When we called again yesterday, he couldn't come to the phone because he can no longer walk. We told the prison administrator that we want to visit him, but we weren't given permission. We can do a closed visit, but he is in no condition to come to that."
IN A SOLITARY CELL, RESOLUTE TO CONTINUE THE PROTEST
Kartal stressed that his brother has been held in a solitary cell for the last year and that he has nobody to assist him. Kartal stressed that he won't stop the death fast until he is provided with the treatment he needs: "He doesn't accept any intervention at all. Even if he did, that would have a high risk of permanent damage. When we talk with the prison administration, they say they will transfer him anywhere he wants after he stops the death fast. We don't want him to be transferred, we want him to receive treatment."
Kartal said his brother started the death fast to draw attention to the situation the sick prisoners are in and because he can't receive the treatment he needs: "This is not a personal resistance. He is doing this to draw attention to hundreds of prisoners on the brink of death. He wanted to display a dignified stance instead of a silent death. We stand by him."
Kartal said, "Maybe we can get one more prisoner out of prison," and called for public awareness.