Solidarity with prisoners in Stammheim jail
An action was held in front of Stammheim Prison to express solidarity with political prisoners. The action was organised to mark 18 March, the day of solidarity with prisoners.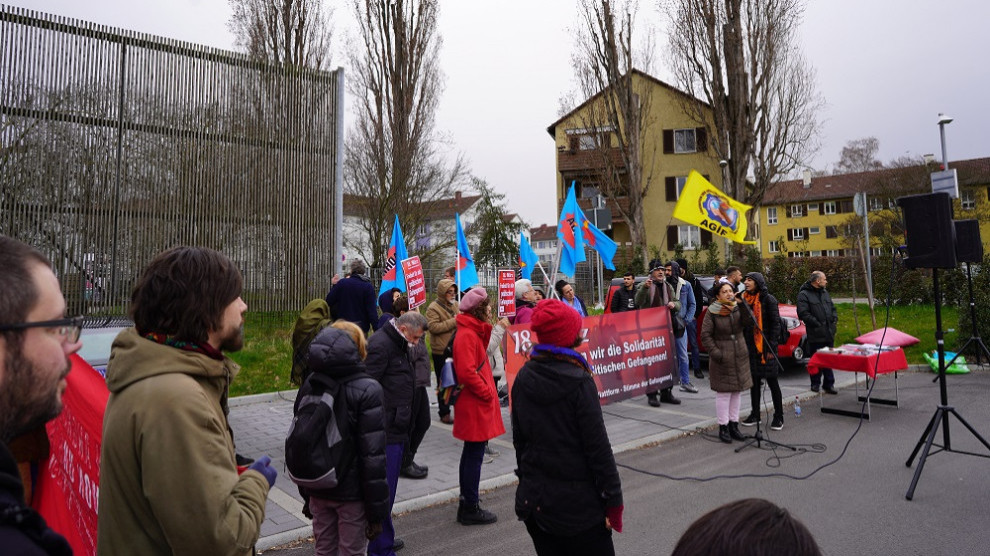 Activists protested the genocide policies implemented by the Turkish state against all opposition, especially the Kurdish people. They also protested the German government supporting these policies.
AGIF, SKB, MLPD, Zusammen Kämpfen, Rote Hilfe, WASTE, Democratic Kurdish Community Assembly and Kurdish Youth components joined the action and underlined that it is important to strengthen solidarity in prison.
Emphasizing that they wanted to make their voices heard by the political prisoners in Stammheim Prison, an activist Abay said: "We are here to express solidarity with prisoners and to protest the 129-A and 129-B terrorist law."
Speakers also underlined the need to free prisoners given the life threats posed by the Corona virus (Covid -19) epidemic. Activists reminded that 54 thousand prisoners were released in Iran and everyone was asked to take this as an example.