Still heavy presence of military security forces in Rojhilat
There is still a high presence of military security forces in the cities of Eastern Kurdistan. The Iranian regime tries to use all possible means to prevent memorial events for the more than 500 dead in the "Jin Jiyan Azadî" uprising.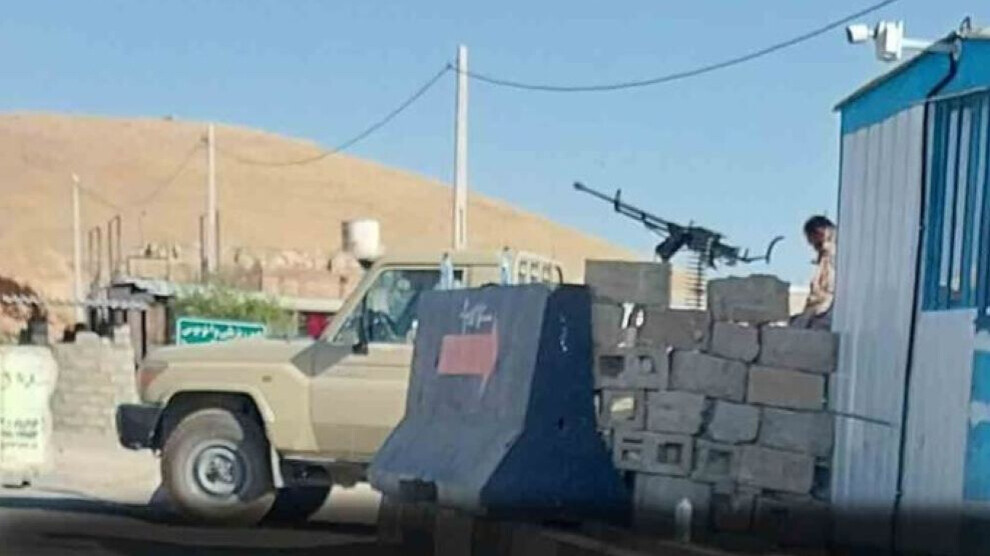 There is still a high presence of military security forces in cities in Rojhilat, the eastern part of Kurdistan. Over the weekend, many cities were besieged by a massive deployment of police, military and Revolutionary Guard units to prevent protests and commemorations on the anniversary of Jina Amini's death. The 22-year-old Kurdish woman from Seqiz (Saqqez) died on 16 September 2022 as a result of a state femicide in Tehran.
People in her hometown wanted to mark the first anniversary of her death with a memorial service at her grave in the Aichi Cemetery, but the entire city was under siege. Jina Amini's father was temporarily taken into custody and the entire family was placed under house arrest.
According to a report by the Kurdish Human Rights Network (KHRN), military security forces of the Islamic Republic of Iran remain stationed with light and semi-heavy weapons at the entrances to Seqiz and Bokan (Bukan, West Azerbaijan Province) and are closely monitoring the movements of the civilian population. In both cities, security forces and special police units remain on the streets and in the main squares.
According to civil society organizations, more than 500 demonstrators were killed by Iranian regime forces in the wave of protests following the death of Jina Amini, and seven men were executed in connection with the protests. The Iranian regime wants to violently suppress the commemoration of the dead. KHRN reports that the anniversary of the deaths of Reza Lotfi in Dêwlan (Dehgolan) and Fereydoun Mahmoudi in Seqiz could not be celebrated as expected due to pressure from the security forces. In Dêwlan, the Islamic Revolutionary Guards blocked all roads leading to the city's cemetery and prevented people from visiting the grave of Reza Lotfi. Drones were spotted in the airspace monitoring the area around the deceased's house.
Reza Lotfi and Fereydoun Mahmoudi were shot by Revolutionary Guards on 19 September 2022 during the protests in Dêwlan and Seqiz.
Similar reports of repression are coming from other cities. The authorities and the secret service continue to ask the relatives of those who died not to hold any memorial events. People from every family are summoned to various security services or arbitrarily arrested and put under pressure using all means possible.