Syrian refugees tortured at Iran-Turkey border
A group of Syrian refugees who sought to cross into Turkey was tortured by human smugglers at the Iran-Turkey border.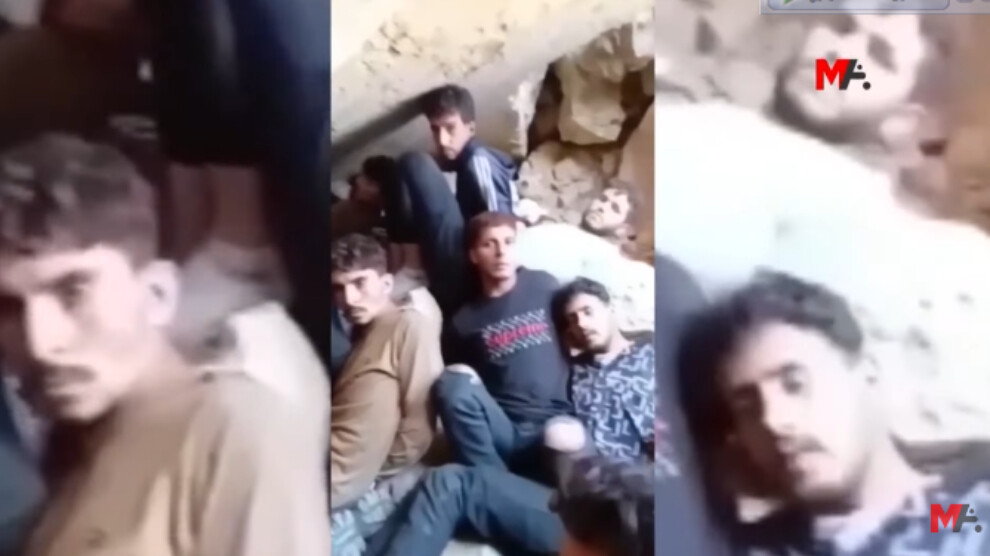 The Mesopotamia News Agency (MA) obtained footage of a group of Syrian refugees who were subjected to torture by human smugglers on the Iran-Turkey border while they were attempting to cross from Iran to Turkey.
The footage shows human smugglers first gathering a group of young people they caught on the Iran-Turkey border under a rock. They then place rocks over the refugees to leave them breathless. The refugees are seen screaming in pain under the rocks.
EAR CUT OFF, IMAGES SENT TO THEIR FAMILIES
After the brutal torture, human smugglers send images to the families of refugees and request a ransom of 10 thousand dollars. The footage also shows how human smugglers cut off the ear of one of the refugees whose hands are tied behind his back with a knife. After images are sent to families, a ransom is paid to human smugglers and refugees are released. It is reported that some of the refugees in question entered Turkey and some of them returned to Iraq.
TORTURE MARKS
It is reported that 12 refugees who escaped from the human smugglers had fractures and bruises on their bodies as a result of torture and beating.