TAYAD member taken into custody
Two TAYAD families association taken into custody.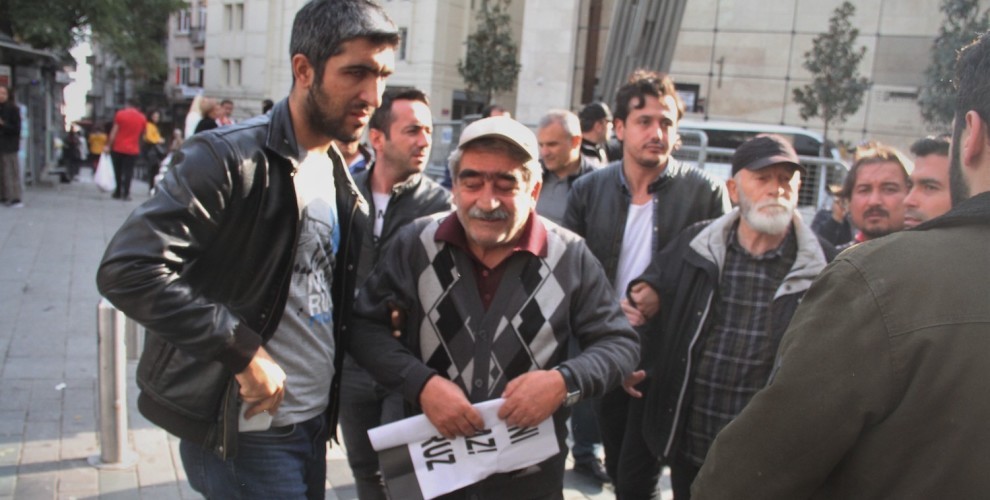 Families of TAYAD protested against the prohibition of the actions of Galatasaray Square by the District Governorate of Beyoğlu.
Feradun Osmanağaoğlu and İsmail Kara, members of TAYAD Families opened a banner saying 'You cannot ban Galatasaray Square. We don't recognize your ban'.
Osmanağaoglu and Kara were taken into custody by police who tried to prevent journalists to take photos of the detention.